Bradford (Jowett Cars Ltd. )
 Automotive manufacturer of Yorkshire;Great Britain from.1946 and 1954 

Bradford was a British car brand owned by Jowett Cars Ltd. between 1946 and 1954  in Bradford, Yorkshire after the war.
These were the delivery van CA with 400 kg payload and the two combos CB (200 kg payload) and CC (300 kg payload) based on the Jowett 8 hp .The side- mounted in-line two - cylinder engine had a slightly larger capacity than 1005 cc the Jowett and made 25 bhp (18.4 kW).
1947 the van was joined by a light estate car with or without rear seat options with two versions including a De luxe which included trafficators, with coachbuilders,making body types  for Other countries such as India.
In 1954, a pickup with a counter-steered engine was developed, which was to be released . Manufacturing problems, however, made sure that these vehicles never came on the market.Thus, the brand ended in 1954.
Share this page
About
British commercial vehicles of the 1940s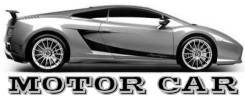 Bradford (Jowett Cars Ltd. )
Automotive manufacturer of Yorkshire;Great Britain from.1946 and 1954