Bolsover Brothers Ltd
 Automotive manufacturer of Eaglescliffe , County Durham Great Britain from 1907 to 1909
Bolsover Brothers Ltd was a British manufacturer of automobiles in the early part of the 20th century . 
History
The company from Eaglescliffe began in 1907 with the production of automobiles. The brand name was Bolsover . In 1909 the production ended. There were only a few copies produced. 
The cars on offer included steam cars . The steam engine was mounted at the front under a bonnet. A three-cylinder engine is safe, while in ads also a four-cylinder engine wasmentioned. The motor driving a propeller shaft to the rear axle. The boiler was under the seat. The chassis was made of ash wood . The open body could accommodate two people
.
Share this page
About
Bolsover Brothers Ltd
Automotive manufacturer of Eaglescliffe , County DurhamGreat Britain from 1907 to 1909
Updated
Monday, 12 November 2018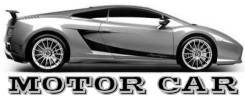 British Automotive manufacturer from the 1900s
British Automotive manufacturer from the 1900s