Autogear Limited was a British manufacturer of small automobiles in Leeds . 
History 
The company from Leeds began in 1922 with the production of automobiles. The brand name was Autogear . From 1923 McLysaght & Douglas from Dublin made the vehicles AUTOGEAR in Ireland to make as Leprechan . 1923 ended production. There was no connection to the Foster Engineering Company , who used the same brand name in 1922.
The only model was a small 3 wheel tricycle. It was similar to the models of Bramham and Stanhope Brothers . The only wheel was in front. A V2 engine from Blackburne powered by a belt on the front wheel.
Share this page
About
Updated
Tuesday, 20 November 2018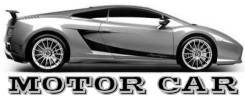 Autogear Limited
Automotive manufacturer of Leeds.Great Britain from 1922 to 1923.