Adrenaline Motorsport Limited
Adrenaline Motorsport Limited was a British manufacturer of sports automobiles and kits . 
History
Daniel Jefferson Muir, Tom Richard Taylor, Neil Yates and Martyn Sutherland founded the company on 21 October 2005 in St Columb Major in the county of Cornwall . They began producing automobiles and kits .
 The brand names were adrenaline  Minari and Toniq . Sutherland resigned as Director on April 11, 2006. On March 7, 2008, the company moved to Bodmin , Cornwall, and on March 25, 2010, to Lutterworth , Leicestershire . 2010, the production ended. On April 15, 2010, the company went bankrupt and was dissolved on April 26, 2011. In total, about 57 copies were created. 
Adrenaline: The model was the Murtaya . The name was composed of parts of the surnames of three company founders. This was a two-seat roadster . A four - cylinder boxer engine from the Subaru Impreza powered the vehicles. From this model created between 2007 and 2009 about 45 vehicles. Murtaya Sports Cars continued its production from 2010 under its own brand name.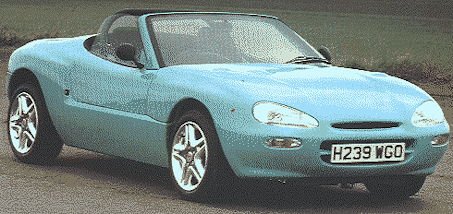 Adrenaline Minari
From 2006, Adrenaline Motorsport continued production of the Roadsport and RSR models produced by Minari Engineering in 2000 while retaining the brand name Minari . These were also Roadster, where the sports version RSR was delivered without a windshield . Peninsula Sportscars continues production since 2008. In total, about 130 road sports and 4 RSR have been created at the three manufacturers so far .
Minari Clubsport 1990- Roadster with body made of fiberglass . Four - cylinder boxer engines from the Alfa Romeo Alfasud and Alfa Romeo 33 drive the vehicles.
Minari Road Sports 1993- Revised version of the Clubsport .
Minari RSR 1997- Lightweight racing version of the road sport without windshield .
Adrenaline Toniq
Toniq: Between 2006 and 2009 was R . This Lotus Seven- style vehicle was originally designed by Stuart Taylor Motorsport . Toniq Sportscars continues production since 2009.
More information on
Adrenaline Motorsport Limited
Car manufacturer ofLutterworth , Leicestershire. Great Britain from 2005 to 2010.