AF (AT Fraser Limited) 
 AF , previously Antique Automobiles Limited and AT Fraser Limited , was a British manufacturer of kit car automobiles .
History
Alexander T. Fraser founded the company Antique Automobiles Limited in 1971 in Peterborough , County Cambridgeshire .  He designed a prototype which under the brand AB 1 should be marketed.  However, it remained the only one. Later that year, Fraser moved to Sleaford , Lincolnshire , to found AT Fraser Limited .  Colin Crabbe supported him.  Here began production of cars and kits . The brand name was AF . In 1972 the company moved to Marlborough in Wiltshire and the name changed to AF  in 1980 ended the production.  Overall, emerged about 14 copies. 
All models were tricycles with rear single wheel. The mini with its front subframe formed the base. A four-cylinder engine from the Mini was mounted in the front of the vehicle. Then an open two-seater body without doors was mounted. The vehicles resembled the tricycles of the Morgan Motor Company .
AB 1 
The body was made of wood and the fenders made of fiberglass . The front fenders were designed almost vertically and reached up to the passenger compartment. The front headlights were mounted on the fenders. Striking were the rounded bonnet and the relatively steep windshield . 
AF 1 
This was just a slightly further developed version. A vehicle carrying the British mark WMD 982 M . From this emerged between 1971 and 1972 about nine copies. 
AF Grand Prix
The successor of the AF 1 had small front fenders, which were mitlenkend designed. Therefore, it was possible to install a spare wheel on the left side of the hood . Instead of the relatively steep windshield, there were two small disks. The stern was rounded. Between 1972 and 1980 four copies were made. 
Replicas of classic automobiles
Obviously, in the early days, the company also produced replicas of classic automobiles in miniature for children . The auction house Bonhams auctioned on 15 August 2014 for 18,057 euros the replica of a Bugatti Type 52 as a racing car with electric motor , which was estimated to be built in 1969. 
Share this page
About
British Automotive manufacturer from the 1970s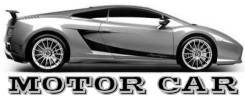 AF (AT Fraser Limited)
Car manufacturer of Marlborough , Wiltshire.Great Britain from 1971 to 1980.