Bell Brothers
British Automotive manufacture Ravensthorpe, Yorks. Great Britain From 1905 to 1914


The Bell was a solidly-built Yorkshire car which never achieved a great deal of fame outside its own district.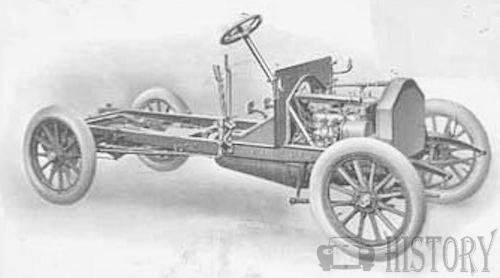 Bell Brothers 1906 20hp chassis
The first model was an 8/10hp 2-cylinder car described as 'heavier than usual for this class of vehicle'.
Bell Brothers 1910 landaulette 16hp
It was followed by 4-cylinder cars of 16, 20, 24 and 30hp, of which the 16hp was popular as a taxicab.
Bell Brothers 1906 16hp chassis
Production ceased during World War I and in 1919 the works were acquired by the Co-operative Wholesale Society who planned to sell the 16, 24 and 30hp cars under the name C.W.S., as well as making a cyclecar.
Bell Brothers 1906 30hp chassis
No cars appeared, although lorries of Bell design were made by C.W.S, at their Manchester works for a few years.
Share this page
About
Title
BELL Brothers (1905-1914)
Published date
Wednesday, 08 February 2017