McKenzie Motors ltd
Charles Henry Street Birmingham.

1913-1926



McKenzie was a British automobile manufacturer from Birmingham. From 1913 the company name was Thomas McKenzie , 1920 McKenzie Motors Limited . 1926 production ended .

The company introduced models forthe lower middle class at the time . 1913 McKenzie built the 9 hp , which had a side-valve four- cylinder engine with 1.2 litre displacement . The wheelbase of the vehicle amounted to 2591 mm. In the second year of the First World War, the production was stopped and resumed only in 1919 . This second 9 hp had a engine with 1.1 litres displacement . The wheelbase had shrunk to 2515 mm.
A 1923 Four seat Touring car from McKenzie
1920 the 9 hp of McKenzie was changed to 10.8 hp . The car had again the old wheelbase of 2591 mm and an engine with 1.5 litres displacement . Both models were built until 1925.

The last McKenzie  11.9 hp  two models available  . Its engine capacity also was 1.5 llitres and a wheelbase grew to 2667 mm.

1926, the brand disappeared from the market. Around 300 produced.
The McKenzie Nine with Electric lighting & water cooled 4 cylinder engine.
 © motorcar history
About
Updated
Friday, 19 October 2018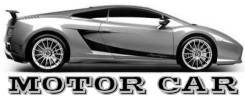 Published date
Wednesday, 11 December 2013