Pilgrim's
Way Motor
Co.
Ltd
Farnham (Surrey) UK 1906 to 1915.




Pilgrim 25/30 hp (1908)
The Pilgrim's Way Motor Co. Ltd.. was a British automobile manufacturer in Farnham (Surrey) from 1906 to 1915.

1906 a large four-cylinder model with 5.2 liter displacement was presented, which was offered until 1912. From 1909 a different, smaller twin-cylinder models with a 1.1 - 1.5 l displacement placed to the side, which were produced until the outbreak of the First World War.

1915 these cars were replaced by a new medium-sized four-cylinder model with 2.4 liter displacement, but only a few emerged . In the same year closed its doors.
A 20 HP Pilgrim Landaulet
Production
| | | | | |
| --- | --- | --- | --- | --- |
| Model | Years | Cylinder | CC | Wheelbase |
| 25/30 hp | 1906–1911 | 4 | 5187 cm³ | 2591 mm |
| 32 hp | 1908–1912 | 4 | 5187 cm³ | 2591 mm |
| 8 hp | 1909 | 2 R | 1115 cm³ | 2134 mm |
| 8/10 hp | 1910–1912 | 2 | 1269 cm³ | 2134 mm |
| 10/12 hp | 1911–1914 | 2 | 1538 cm³ | 2438 mm |
| 11.9 hp | 1913 | 2 | 1520 cm³ |   |
| 15.9 hp | 1915 | 4 | 2409 cm³ | 2819 mm |
 
 A Pilgrim entered in the town carriage competition
About
Updated
Saturday, 20 October 2018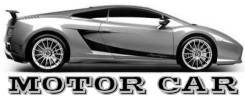 Published date
Saturday, 30 November 2013