J.

R.

Richardson &

Co. 1903-1907
Saxilby ,Lincolnshire. UK


 J. R. Richardson & Co. Ltd.. was a British automobile manufacturer in Saxilby (Lincolnshire).
The company started in 1903 with the production. 1907 production ended.
Cars
First there was models with 6 ½ HP single-cylinder engine, 12/14 HP with two-cylinder engine and 24 HP four-cylinder engine. The two smaller engines were purchased from Aster. 1905 sparked the 18/20 HP to 24 HP.
About
Updated
Saturday, 20 October 2018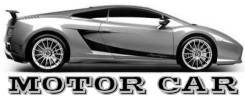 Published date
Thursday, 28 November 2013