Stringer
& Co. history
Sheffield ,Yorkshire.UK (1913 to 1932)



The stringers & Co. Ltd.. was a British automobile manufacturer that was established in 1913-1932 Sheffield (Yorkshire).

Before the First World War, automobiles were built under the name Winco.

1922 11.9 hp was released. The car, which was offered as a stringer Smith, had an overhead-line four-cylinder engine with 1.8 liter displacement and a wheelbase of 2,692 mm.

1923, this first car was replaced by two smaller four-cylinder models: The 9 hp offered 1.1 liter displacement and 11 hp 1.3 liter displacement. Both used the chassis of the previous model and sold under the name stringer Winco. In 1926 a version with a shortened wheelbase was said to be available from 11 hp.

These two models were built until 1932, when the company was forced to close its doors.
Production
| | | | | |
| --- | --- | --- | --- | --- |
| Model | Years | Cylinder | CC | Wheelbase |
| 11.9 hp | 1922 | 4 | 1795 cm³ | 2692 mm |
| 9 hp | 1923–1932 | 4 | 1087 cm³ | 2692 mm |
| 11 hp | 1923–1932 | 4 | 1331 cm³ | 2692 mm |
About
Updated
Saturday, 20 October 2018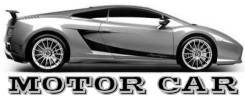 Published date
Tuesday, 26 November 2013