Stuart

Cars history

Wolverhampton ,Staffordshire.UK (1906 to 1908)





Stuart was a British automobile brand, from 1906-1908 of the Star Engineering Co. Ltd.. And was produced in Wolverhampton (Staffordshire).

There was only one model, a compact car called 7 hp with two-cylinder inline engine, which had a displacement of 1.4 liters. The open touring car had a wheelbase of 2134 mm and a track width of 1118 mm. The structure was 3048 mm long and 1448 mm wide.

After 1908, the car was offered as a Starling.
About
Updated
Saturday, 20 October 2018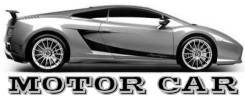 Published date
Tuesday, 26 November 2013