Torpedo

motorcar history

North Lincolnshire. UK (1909)


Torpedo was a British automotive brand in 1909 of the F. Hopper & Co. Ltd..It was built in Barton-upon-Humber, North Lincolnshire.

There were three models. The smallest was a 6 hp single-cylinder engine. The two larger with 1,615 cm ³ offered on a chassis with a larger wheelbase a two-cylinder in-line engine with 1,531 cc or a four-cylinder in-line engine.
About
Updated
Saturday, 20 October 2018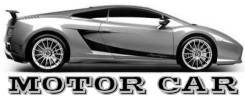 Published date
Tuesday, 26 November 2013