The
Wingfield
Motor Company
London UK. (1914 to 1920)

The Wingfield Motor Company was a British automobile manufacturer that was established in 1914-1920 Norbury in London.

On the threshold of the First World War many middle and upper class vehicles developed by this company in conventional construction. They were equipped with four-or six-cylinder engines. In 1915 had to be stopped due to the war production.

1920 a medium-sized six-cylinder model. It is not known whether any were sold.  the company closed its doors in the same year.
Production.
| | | | | |
| --- | --- | --- | --- | --- |
| Model | year | cylinder | cc | wheelbase |
| 10.4 hp | 1914–1915 | 4 | 1394 cm³ | 2591 mm |
| 11.9 hp | 1914–1915 | 4 | 1795 cm³ | 2743 mm |
| 15.9 hp | 1914–1915 | 4 | 2610 cm³ | 2896 mm |
| 16.9 hp | 1914–1915 | 4 | 2694 cm³ | 2743 mm |
| 23.8 hp | 1914–1915 | 6 | 3920 cm³ |   |
| 25.6 hp | 1914–1915 | 4 | 4968 cm³ | 3353 mm |
| 38.4 hp | 1914–1915 | 6 | 7452 cm³ | 3658 mm |
| 23.8 hp | 1920 | 6 | 3920 cm³ | 3353 mm |
Wingfield 6 cylinder engine
About
Updated
Saturday, 20 October 2018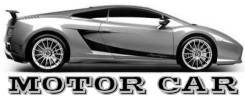 Published date
Wednesday, 20 November 2013