Gwynne Car manufacturer
Founded, Chiswick, London England, UK
 Gwynne was an old established engineering company based in Chiswick, London, that made cars between 1922 and 1929. It was set up by Nevile Gwynne, brother of Rupert and Roland Gwynne.
Gwynne Engineering was founded in 1849, making products including pumps. During the First World War Gwynne made Clerget rotary aircraft engines. In 1920 Gwynne received an order to make engines for the 12 hp Albert car. In 1922 Gwynne bought the Albert company and moved production to its Chiswick works. In 1923 the name of the car was changed to Gwynne-Albert and the engine enlarged to 14 hp.
In 1922 the company started to make a small car, the Gwynne Eight, based on the design of the Spanish Victoria car. This had an 850 cc 4-cylinder overhead valve engine producing 24 bhp. Financial problems arose in 1923 and a receiver was appointed, but production continued. About 2,250 examples of the Eight were made.
The Gwynne Eight range included a light fire engine equipped with Gwynne's own pumps. Two examples are preserved. One was built in 1922 for the Marconi Company's factory fire brigade and is now at Coventry Museum of Transport. The other was stationed at East Raynham in Norfolk and is now at Holkham Hall.
A larger model of car, the Gwynne Ten, was offered from 1927. About 600 were made before production ceased in 1929.
About
Updated
Friday, 19 October 2018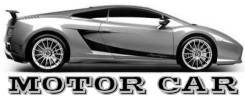 Published date
Tuesday, 17 September 2013