BMW Concept car X1 from 2008
Presentation Year:

2008

Class :

Concept car

Body design :

SUV station wagon
The BMW Concept X1 is a concept car developed by BMW . It is the first compact sports activity vehicle from BMW and was presented at the Mondial de l'Automobile in October 2008. 
Special design feature specific to this model, three-dimensional surrounds encompass the headlights and rear light clusters and help to create the special graphics of the side windows.L-shaped rear light clusters light effect with LED light tubes.
Measuring 4,457 millimetres or 175.5" in length, the BMW Concept X1 is 108 millimetres or almost 4.3" shorter than the BMW X3. The wheelbase of the BMW Concept X1, in turn, measures 2,760 mm or 104.4".The BMW Concept X1 comes on 19-inch light-alloy rims in high-quality ten-spoke design .
 It extended the BMW model X-line, then consisting of the BMW X3 E83 , X5 E70 and X6 E71 . The final X1 E84 (the first generation of the model series BMW X1 ) was on the IAA in autumn 2009 formally presented  and was in the BMW plant in Leipzig produced.
Technical details
Presentation Year:2008
Vehicle Expo:Mondial de l'Automobile
Class:Concept
Body design :SUV station wagon
Engine: none
Length:4457 mm
Width:1789 mm
Height:1535 mm
About
Updated
Friday, 27 December 2019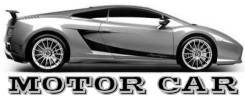 Published date
Thursday, 05 December 2019