BMW Nazca C2 concept
1992
Overview
Manufacturer
BMW
Production
1992
Body and chassis
Class
Concept car
Body style
Coupe
Layout
Rear mid-engine, rear-wheel drive
Powertrain
Engine
5.0 L V12 twin-turbocharged
Transmission
Manual
Dimensions
Wheelbase
2,600 mm (102.4 in)
Length
4,395 mm (173.0 in)
Width
2,085 mm (82.1 in)
Height
1,105 mm (43.5 in)
Curb weight
1,000 Kg
Chronology
Predecessor
Nazca M12
The BMW Nazca C2 (also known as Italdesign Nazca C2) was a 1992 concept sports car. The car was designed by famed automotive engineering company Italdesign, home of Giorgetto Giugiaro, and features a similar frontal design of a BMW. It was an evolution of the previous concept the Nazca M12 from 1991.
The engine used was a modified version of the 5.0 liter V12 used in the BMW 8 Series tuned by Alpina. It originally had 380 HP. The car had a top speed of 193 mph (311 km/h). Three cars in total were produced. The car's aesthetic features included Semi gull-wing doors, full glass top and all carbon fibre construction.
Nazca C2 Spider
In 1993 Italdesign released a new, slightly redesigned version of the C2 called C2 Spider. The car appeared in the Need For Speed II SE video game. The original Nazca C2 appeared in the PlayStation version of Need For Speed III: Hot Pursuit.
1993 Italdesign Nazca C2 Spider
About
BMW Nazca C2 concept sports car form 1992
Updated
Tuesday, 17 July 2018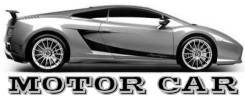 Published date
Saturday, 25 October 2014