BMW 5 Series Gran Turismo
From 2009
Overview
Manufacturer
BMW
Also called
BMW 5 Series GT
Production
2009–
Assembly
Dingolfing, Germany
Designer
Christopher Weil (2006)
Body and chassis
Class
Mid-size luxury car/executive car
Body style
5-door Hatchback
Layout
FR layout
Related
BMW 7 Series (F01)
Powertrain
Engine
3.0 L I6 300 hp/300lb-ft
4.4 L V8 400hp/450lb-ft
3.0 L I6 Diesel 265 hp/425lb-ft
Transmission
8-speed ZF 8HP automatic
Dimensions
Wheelbase
3,070 mm (120.9 in)
Length
4,998 mm (196.8 in)
Width
1,901 mm (74.8 in)
Height
1,559 mm (61.4 in)
The BMW 5 Series Gran Turismo (also referred to as the BMW 5 Series GT) is a mid-size luxury car from BMW.
BMW Concept 5 Series Gran Turismo (2009)
It is a concept car designed by Christopher Weil. It is the first production rendition for BMW's Progressive Activity Sedan (PAS) series of cars and based on the F07 platform The 5 GT serves as a combination of a sport sedan, an SUV, and a Gran Turismo. The concept was equipped with individual rear seats separated by the center console, whereas the production model has 5 seats. Although there is an optional extra which includes "executive class seating" eliminating the 5th seat Some special models delivered with M-Sport and Alpina tuned specs.
The design is similar in length to the 7 Series, has a height and trunk space that is slightly larger than the 5 Series (E61) wagon, and headroom comparable to the BMW X5. The vehicle has a coupe-like roofline, elevated seating, and a unique "bi-modal" trunk which operates like a sedan or a traditional SUV. For the first time on a 4-door BMW, the 5 Series GT features frameless doors. The headlights contain the new LED Corona rings slanted at an angle and extending into the fenders. The concept is showcased with 21-inch wheels and a new liquid metal styled paintwork called Fluid Cuprite, made specifically for the concept.
The vehicle was unveiled at the 2009 Geneva Motor Show.
Initial version (F07)
The BMW 5 Series Gran Turismo launched as a 2010 model during the fourth quarter of 2009, with a price ranging from $57,500 to $99,170 in United States. during the fourth quarter of 2009. The 5 Series GT was sold alongside the E60 BMW 5 Series sedan and wagon (which was in its last production year) for the 2010 model year, and then continued to be sold with the all-new F10 BMW 5 Series sedan. BMW stopped exporting the 5 Series wagon to the United States after 2010 due to its unpopularity there, so the GT is considered a replacement.
xDrive Gran Turismo (2010-)
550i xDrive Gran Turismo was unveiled in Auto China Beijing 2010.
Sales of 530d xDrive and 550i xDrive began in June 2010, followed by 535d xDrive and 535i xDrive in September 2010.
5 series Gran Turismo Trussardi (2011-)
It is a version designed by Trussardi style office for Italian market. It included Heraldic Brown body colour with matte dark gray accents on the strip surrounding the front air intake and other trim parts, double-spoke 20-inch dark matte grey alloy wheels with 245/40 and 275/35 tires, Trussardi logos, body-coloured double kidney grilles, window line decorations, Trussardi's coat of arms on the front fenders, Beige leather interior upholstery with contrasting stitching.
Originally the 530d xDrive had been built, but the Trussardi cars could be ordered for 535d, 535i and 550i models.
Design and style
The F07 platform of the 5 Series GT provides a vehicle length traditionally found in a BMW 7 Series, but with the headroom found in the BMW X5 crossover SUV. The F07 also features a unique "bi-modal" trunk, similar to the Twin Door concept on the Škoda Superb, which may be opened in a traditional car-like fashion, or the entire hatch may be open in a traditional SUV fashion for larger objects. Autoblog has suggested that similar vehicles include the Mercedes-Benz R-Class and the Lincoln MKT. Edmunds Insideline has suggested that BMW has designed the 5 Series GT as "sedan-style utility" while the BMW X6 fastback crossover SUV (released the year before, in 2008 as a 2009 model) was meant as a "coupe-style utility".
Dimensions
| | |
| --- | --- |
| Fuel Capacity | 70 litres |
| Weight | 1940kg |
| Length | 5004mm |
| Width | 2140mm |
| Height | 1559mm |
| Wheelbase | 3070mm |
| Turning Circle | 12m |
On January 30, 2009, BMW released a video "BMW Concept: Scribble Video". The video was the first public introduction into the thought process behind the design of the progressive activity vehicle series and the upcoming 5 GT.
The BMW 5 Series GT is roughly US$3,000 more than the equivalent BMW 5 Series sedan, being priced comparably to a similarly equipped BMW X5 midsize crossover SUV, and significantly less expensive than the BMW 7 Series. The 5 Series Gran Turismo, despite being badged as part of the midsize 5 Series lineup, has been described by Edmunds Insideline as a "7 Series Hatchback in Reality". This is as the GT's 120.7-inch (3,070 mm) wheelbase, 63.4-inch (1,610 mm) front track and 65.1-inch (1,650 mm) rear track are shared with the full-size short wheelbase 7 Series (F01), giving the GT considerably larger dimensions than the 5 Series (F10). Indeed, the F07 5 Series GT shares design cues with that of the F01 7 Series; notably the shape of the headlights flanking a larger split-kidney grille, as well as its rear "L"-shaped taillights with a chrome reflector strip. The 2010 BMW 550i GT weighs in at 4,938 pounds (2,240 kg), which is 400 pounds (180 kg) heavier than the 2009 BMW 750i, and consequently the 550i GT's driving dynamics suffer compared to the 2009 BMW 750i and 2009 BMW X6 xDrive50i, despite sharing the same 4.4 L biturbo V8 engine.
Cabin & Luggage
| | |
| --- | --- |
| Doors | 5 |
| Seats | 5 |
| Luggage Capacity | 500 litres |
| Unbraked Towing Weight | 750kg |
| Braked Towing Weight | 2100kg |
The F07 Gran Turismo shares the same F01 7 Series-derived platform, powertrain, mechanical package, and dashboard with the upcoming F10 5 Series. However, their front fascia has different headlights and bumper air intakes, while their taillights also differ. The F07 also has a taller height, resulting in a higher center of gravity, its longer length allows for more rear legroom, the rear passenger accommodation has optional "Executive" bucket seats for two instead of the three-seat bench, and it weighs 400 pounds (180 kg) heavier compared to the F10. The F07 also features frame-less doors and a double-pane liftgate trunk.
Options Equipment included on some trim levels
3x3 point rear seat belts
Air conditioning
Climate control
Electric driver`s seat
Electric passenger`s seat
Electric sunroof
Folding rear seats
Headlight washers
Height adjustable drivers seat
Lumbar support
Metallic Paint
Sat Nav
Sports seats
Engine
Year 2009 to current F07 (535 GT) using N55B30 The 2,979cc six-cylinder powerplant features for the first time High Precision Injection and variable Valvetronic valve management combined with the single twin-scroll turbocharger. Instead of using two small turbochargers like other models in BMW, it uses one large hidden turbocharger with a dual scroll system that eliminates turbo lag which disposes requirement of paddle shift. Its 300 bhp N55 engine's performance is untouchable by other BMW cars except M-Series units.
| | |
| --- | --- |
| Power | 301 bhp |
| Top Speed | 155 mph |
| 0-60 mph | 5.9 secs |
| Torque | 400 Nm, 295 ft-lb |
| CO2 Emissions | 192 g/km |
| Euro Emissions Standard | 6 |
| Miles Per Tank | 523 miles |
Technology and equipment
EfficientDynamics features include regenerative braking, active aerodynamics, low resistance tyres, intelligent lightweight design, intelligent energy management. Dynamic Drive Control with optional Adaptive Drive added COMFORT setting in addition to NORMAL, SPORT and SPORT+ modes, with reduced stability control intervention in the SPORT+ setting and in the traction mode.
The cargo capacity is increased to 590 litres (1,700 litres with folded rear seats). Other features include LED daytime driving lights. Optional features include 4-zone automatic air conditioning (standard in BMW 550i Gran Turismo), telecommunication and navigation systems, a USB port, an 80 GB hard disc for navigation data and music collection, a multi-channel audio system, a DAB double tuner, a DVD entertainment system at the rear, a Head-Up Display, a panorama glass roof, an electrically swivelling trailer hook.
In the 5 Series GT, there are several optional driver assistance systems:
Adaptive cruise control with Stop & Go Feature
Blind Spot Information System,
Lane departure warning system,
Night vision
Head-Up Display,
Integral Active Steering (rear wheel steering)
Rear view camera,
Sideview (two cameras in the front bumper that look to the left and right)
Topview (of the two additional cameras in the exterior mirrors, the side-view cameras, reversing camera and sensors from the PDC to create an overall picture of the vehicle and its environment, and show it from the air) and
a speed limit display. For this, a camera will check street signs with speed limits. These are displayed in the speedometer, as well as head-up display.
 
Technical
Engines

Petrol engines
Model
Years
Engine code
Power
Torque
0–100 km/h
(s)
Top speed
535i
2009-
N55B30
306 PS (225 kW)@5800
400 N·m (295 lb·ft)@1200–5000
6.3
250 km/h (155 mph) (limited)
535i xDrive
2010-
N55B30
306 PS (225 kW)@5800
400 N·m (295 lb·ft)@1200–5000
6.3
250 km/h (155 mph) (limited)
550i
2009-
N63B44
407 PS (299 kW)@5500-6400
600 N·m (443 lb·ft)@1750–4500
5.1
250 km/h (155 mph) (limited)
550i xDrive
2010-
N63B44
407 PS (299 kW)@5500-6400
600 N·m (443 lb·ft)@1750–4500
5.1
250 km/h (155 mph) (limited)

Diesel engines
Model
Years
Engine code
Power
Torque
0–100 km/h
(s)
Top speed
530d
2009-
N57D30
245 PS (180 kW)@4000
540 N·m (398 lb·ft)@1750–3000
6.9
240 km/h (149 mph)
530d xDrive
2010-
N57D30
245 PS (180 kW)@4000
540 N·m (398 lb·ft)@1750–3000
6.9
235 km/h (146 mph)
535d
2010-
N57D30
300 PS (221 kW)@4400
600 N·m (443 lb·ft)@1500–2500
6.1
250 km/h (155 mph) (limited)
535d xDrive
2010-
N57D30
300 PS (221 kW)@4400
600 N·m (443 lb·ft)@1500–2500
6.0
250 km/h (155 mph) (limited)

Transmissions

| Model | Types |
| --- | --- |
| 535i, 535i xDrive | 8-speed automatic with Steptronic (ZF 8HP transmission) |
| 550i, 550i xDrive | 8-speed automatic with Steptronic (ZF 8HP transmission) |
| 530d, 530d xDrive | 8-speed automatic with Steptronic (ZF 8HP transmission) |
| 535d, 535d xDrive | 8-speed automatic with Steptronic (ZF 8HP transmission) |
About
Updated
Monday, 09 December 2019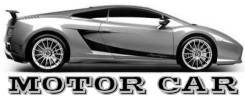 Published date
Saturday, 25 October 2014