BMW Z4 1st Generation (E85)
2002 to 2008
Overview
Manufacturer
BMW
Designer
Anders Warming (1999)
Body and chassis
Class
Luxury Car-Sports Car-Roadster
Body style
2-door roadster
2-door coupé
Layout
FMR layout
Powertrain
Engine

2.0 L N46B20 I4
2.2 L M54B22 I6
2.5 L M54B25 I6
3.0 L M54B30 I6
3.0 L N52B30 I6

3.2 L S54B32 I6
Transmission
5/6-speed manual
5/6-speed automatic
Dimensions
Wheelbase
2,495 mm (98.2 in)
Length
4,090 mm (161.0 in)
Width
1,780 mm (70.1 in)
Height
1,300 mm (51.2 in) (roadster)
1,285 mm (50.6 in) (coupe)
The first-generation of the BMW Z4 was designed by Danish BMW-designer Anders Warming from mid-1998 to March 1, 2000. The Z4 was introduced at the Paris Auto Show in 2002, and went on sale in November of the same year for the 2003 model year. It is a physically larger, completely redesigned successor to the Z3. Initially, it was only available as a roadster with the 2.5L or 3.0L inline six-cylinder engines. Warming's design was controversial, as were many BMW designs of the time produced under the watchful eyes of BMW chief designer Chris Bangle.
The Z4's design addressed many criticisms of the preceding Z3; the Z4 is larger, and has a significantly stiffer chassis. The Z4 features a strut type front suspension like its predecessor. The rear suspension, however is considerably different from that of the Z3, which was based on that of the E30 BMW 3 Series. Instead of a semi-trailing arm suspension, the Z4 uses a more advanced multi-link suspension.
Features
The Z4 used lightweight materials to offset the increased weight over the smaller Z3, such as aluminum hood and suspension components, magnesium roof frame. Run flat tires removed the need for a spare tire, which in addition to saving weight, allowed for a larger boot.
Advanced aerodynamics yield a drag coefficient of 0.35 and a relatively calm passenger compartment when the top is down.
The 6-cylinder engines included all-alloy construction, double VANOS variable valve timing and streamlined intake and exhaust manifolds, throttle by wire. Safety technology included four-wheel disc brakes and electronic stability control, incorporating ABS and traction control. The electric power steering was speed-sensitive, allowing for easier manoeuvering at low speeds.
A "Sport Package" added stiffer and lower suspension, larger wheels, and sport tuned electronic steering, throttle and shift parameters.
The SMG transmission was offered in addition to the more usual manual and automatic transmissions.
Production of a cheaper 2.2-litre model began in October 2003, priced from £18,500 in the UK. It weighs 35 kg (77 lb) less than the 3.0L version, but is still heavier than the 2.5L Z3's weight of 1,315 kg (2,899 lb). A 2.0L 4-cylinder engine for the European market wasintroduced in May 2005.
2003 BMW Z4 E85 side view
Z4 Coupé (E86)
BMW unveiled a concept coupé version of the Z4 at the Frankfurt Motor Show in 2005. The design of the Z4 and Z4 coupé has variously been ascribed to Anders Warming, Chris Bangle, the controversial former BMW Head Designer, and Adrian van Hooydonk, current BMW design chief, and BMW designer Tomasz Sycha. The company announced in 2005 that the coupé would be available for production including the return of the M Coupé. The production cars were introduced at the New York Auto Show in April 2006.
The M Coupé shares its 3.2 L Inline-6 with the M Roadster. Thanks to its hatch design, the Z4 Coupé offers 10.1 cu ft (0.29 m3) of trunk space, as opposed to 8.5 cu ft (0.24 m3) for the roadster.
The E86 Coupé features a fixed hard-top roof which yields additional torsional rigidity—32,000 N·m (24,000 lb·ft) per degree of body twist on the coupe compared to 14,500 N·m (10,700 lb·ft) per degree on the roadster. This additional rigidity improves driving dynamics and corner handling. The roof now features a 'double bubble' contour which serves as an aerodynamic aid and offers more headroom than the roadster with top closed. The coupe has a sleek fastback rear window that slopes down to an integrated spoiler shaped to deliver downforce to the rear axle at speed.
Production:
Over the Z4 E86 life cycle (2006–2008), only 12,819 Z4 coupés (E86) were produced worldwide, as well as 4,275 Z4M coupés, yielding a total of 17,094 coupés (Z4 and Z4M).
2006 BMW Z4 SE Coupe side view
BMW Concept Coupé Mille Miglia 2006
It is a concept car inspired by the BMW 328 Mille Miglia Touring Coupé, but uses the Z4 M Coupé's drive components. The concept car is 23 cm longer, 14 cm wider, and 4 cm flatter than the Z4 M Coupé. Other features of the concept car include 20-inch alloy wheels with 245/40R20 tires, permanently integrated sidewalls, swing-up cockpit, LED headlight panel, silver-coloured carbon-fibre reinforced plastic body, 3-material (stainless steel, untreated cowhides and Lycra fabric) interior.
The vehicle was designed by Anders Warming.
2006 update
In 2006, BMW updated the Z4 line by introducing the M Roadster, and later the M Coupe, with the vaunted S54 "M" engine. The standard cars received the new N52 I6 engines. The N52 features a magnesium block construction, which consists of an aluminium interior for the cylinders, and an outer magnesium block. The engine features BMW's Valvetronic variable valve timing system for increased performance, are considerably more powerful through the middle of the rev range, and also improve fuel economy noticeably. A final benefit of the N52 engines is that they improve handling and turn-in due to the decreased weight over the nose of the car. This is particularly noticeable when compared to the Z4 M, which continued with the heavier S54 iron block engine.
Standard equipment included Run Flat tires, ABS Brakes, Stability Control, Traction Control, CD Player, Power Locks, Power Windows and Air Conditioning. The Z4 included Side Airbags, Driver Airbags, Passenger AirBags, Knee Airbags and 5 Star Rollover Protection.
In addition to the powertrain updates, BMW made mild revisions to the styling of the Z4, added several electronic features, and increased the brake size on the 3.0si models.
The 2006 BMW Z4 received a number of updates including a revised exterior, more powerful engines and improved interior features. Highlighted by a new front bumper ensemble with a larger air intake, rectangular foglights and front side reflectors, the exterior also received new wheels, rear bumper and taillight designs. The interior was fitted with a new aluminium trim, shift knob for automatic transmission and new colors. The 2.5si replaced the 2.5i and the 3.0si replaced the 3.0i. Power for the 2.5si was 218 bhp while the 3.0si got 261 hp (195 kW) and 232 lb·ft (315 N·m) of torque. A 6-speed manual transmission was standard with an optional 6-speed automatic. 17-inch wheels were standard on both trims and the Sport Package also features new wheels as well.
Specifications
E85 & E86 Variants
Model
Years
Curb Weight
0-100 km/h (62 mph)
time, sec
2.0i
2005–2008
2,855 lb (1,295 kg)
8.2
2.2i
2003–2005
2,932 lb (1,330 kg)
7.7
2.5i
2003–2005
2,943 lb (1,335 kg)
7.0
2.5i
2006–2008
2,965 lb (1,345 kg)
7.0
2.5si
2006–2008
2,998 lb (1,360 kg)
6.5
3.0i
2003–2005
3,009 lb (1,365 kg)
5.9
3.0i
2006–2008
3,020 lb (1,370 kg)
6.2
3.0si
2006–2008
3,086 lb (1,400 kg)
5.6
E86 3.0si Cpe
2006–2008
3,075 lb (1,395 kg)
5.6
M Rdst
2006–2008
3,197 lb (1,450 kg)
5.0
E86 M Cpe
2006–2008
3,230 lb (1,470 kg)
5.0
All models are E85 roadsters except as noted. European specifications shown. North American vehicles have slightly lower power ratings, due to lower compression ratios necessitated by fuel quality issues.
The 2.0i was only sold in Europe. The 3.0i Roadster was sold in Germany until 2005.
US models include 2.5i ('03-'05), 3.0i Roadster, 3.0si Roadster & Coupé, M Roadster & Coupé.
Engines
Power and torque figures will vary slightly between North American and European specification engines.
The Z4 M shares the same engine as the E46 BMW M3, but due to gearing differences, is marginally slower than the M3. The North American version is 3 horsepower shy of the M3's 333 horsepower. However this is better than the Z3 version, which, while using the same engine, was all the way down to 315 horsepower. 0-60 mp/h takes 5.0 seconds, and the top speed is limited to 250kph or 155 mph.
| | |
| --- | --- |
| Power | 338 bhp |
| Top Speed | 155 mph |
| 0-60 mph | 4.8 secs |
| Torque | 365 Nm, 269 ft-lb |
| CO2 Emissions | 292 g/km |
| Euro Emissions Standard | 4 |
| Miles Per Tank | 278 miles |
Production
The M coupe's production began at the Spartanburg BMW plant in Greer on the 4th April 2006.
The last of the first-generation Z4 (Z4 3.0si Roadster in Space Grey) rolled off the production line on 28th August 2008.
Over the Z4's life cycle, 197,950 vehicles had been produced, with 180,856 roadsters and 17,094 coupés
Technical
BMW Z4 Roadster (2003 - 2008) Specs & Dimensions

 
Engine
Power
(bhp)
0-60 mph
(secs)
Fuel Economy
(mpg)
Insurance
Group
Road Tax
(per annum)
Length
(mm)
 
2.0i Petrol
147 - 150
7.9
37
37
£230
4,091
 
2.5i Petrol
192
6.8 - 7.3
29 - 31
41
£295
4,091
 
3.0i Petrol
231
5.7 - 6.0
29 - 31
44
£295
4,091

 
Engine
Power
(bhp)
0-60 mph
(secs)
Fuel Economy
(mpg)
Insurance
Group
Road Tax
(per annum)
Length
(mm)
 
2.0i Petrol
147 - 150
7.9
37 - 38
37
£230
4,091
 
2.2i Petrol
167
7.5 - 8.0
30 - 32
37
£295
4,091
 
2.5 SI Petrol
214
6.3 - 6.7
32 - 34
43
£270 - £295
4,091
 
2.5i Petrol
174 - 192
6.8 - 7.5
29 - 34
41 - 43
£270 - £295
4,091
 
3.0 SI Petrol
261
5.5 - 5.8
32 - 33
45
£295
4,091
 
3.0i Petrol
231
5.7 - 6.0
29 - 31
44
£295
4,091

 
Engine
Power
(bhp)
0-60 mph
(secs)
Fuel Economy
(mpg)
Insurance
Group
Road Tax
(per annum)
Length
(mm)
 
2.0i Petrol
147
7.9
38
37
£230
4,091

 
Engine
Power
(bhp)
0-60 mph
(secs)
Fuel Economy
(mpg)
Insurance
Group
Road Tax
(per annum)
Length
(mm)
 
2.0i Petrol
147
7.9
38
37
£230
4,091
 
2.5 SI Petrol
214
6.3 - 6.7
32 - 34
43
£270 - £295
4,091
 
2.5i Petrol
174
6.9 - 7.5
33 - 34
43
£270 - £295
4,091
 
3.0 SI Petrol
261
5.5 - 5.8
32 - 33
45
£295
4,091

 
Engine
Power
(bhp)
0-60 mph
(secs)
Fuel Economy
(mpg)
Insurance
Group
Road Tax
(per annum)
Length
(mm)
 
2.0i Petrol
147
7.9
38
37
£230
4,091

BMW Z4 M (2006 - 2008) Specs & Dimensions

 
Engine
Power
(bhp)
0-60 mph
(secs)
Fuel Economy
(mpg)
Insurance
Group
Road Tax
(per annum)
Length
(mm)
 
3.2 Petrol
338
4.8
23
45 - 46
£515
4,113
About
BMW Z4 1st generation car range from 2002 to 2008
Updated
Tuesday, 17 July 2018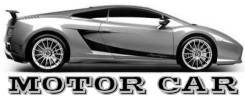 Published date
Saturday, 25 October 2014