BMW 2000C/CS coupés
1965 to 1969

Overview
Manufacturer
BMW
Production
1965-1969
Assembly
by Karmann at Osnabrück
Designer
Wilhelm Hofmeister
Body and chassis
Class
Grand tourer
Body style
2-door coupé
Platform
BMW New Class
Related
BMW New Class
BMW E9
Powertrain
Engine
2.0 L OHC I4
2000C: single carburettor, 100 hp (75 kW) at 5,500 rpm
2000CS: two carburettors, 120 hp (89 kW) at 5,500 rpm
Transmission
4 speed manual
3 speed automatic (available on 2000C only)
Dimensions
Wheelbase
2,550 mm (100 in)
Length
4,530 mm (178 in)
Width
1,675 mm (65.9 in)
Height
1,360 mm (54 in)
In 1965, BMW ended production of their Bertone-bodied 3200 CS coupé, the last of their line of V8 powered luxury cars from the 1950s. BMW decided to continue with a coachbuilt coupé, which they would use to introduce the two litre version of the M10 engine. The New Class coupé was built by Karmann and released in the summer of 1965. The styling of the coupé was based on that of the 3200 CS, but had unique front end styling that has been described on one hand as "a blunt, unattractive front end", and on another as "imposing" and "rather tidier than the Bertone body's fussy nose."
The two litre version of the M10 engine had a 89 mm (3.5 in) bore and a 80 mm (3.1 in) stroke, resulting in a displacement of 1,990 cc. Two states of tune were used in the coupé: the 2000 C used a single carburetor system that delivered 100 hp (75 kW) at 5,500 revolutions per minute, while the 2000 CS used a dual-carburetor system that delivered 120 hp (89 kW) at the same engine speed. The 2000 C was available with either manual or automatic transmission while the 2000 CS was available only with a manual gearbox.
The 2000 C and 2000 CS coupes were sold until late 1968. They were replaced by the BMW E9 coupes, which were developed from them and from the "New Six" E3 sedan.
About
BMW 2000CS coupe history from 1965 to 1969
Updated
Tuesday, 17 July 2018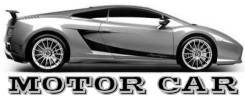 Published date
Saturday, 25 October 2014