BMW 315/1 and 319/1 roadsters
1934 to 1937
Overview
Manufacturer
BMW
Production
315/1: 1934–1937
319/1: 1935–1937
Assembly
Eisenach, Germany
Designer
Peter Schimanowski
Body and chassis
Class
Sports car
Body style
roadster
Layout
FR layout
Related
BMW 319/1
BMW 328
Powertrain
Engine
BMW M78 OHV I6
315/1: 1,490 cc (90.9 cu in), 40.6 PS (29.9 kW; 40.0 hp) at 4300 rpm
319/1: 55 bhp (41.0 kW) at 4000 rpm
Transmission
4-speed manual
Dimensions
Wheelbase
2,400 mm (94.5 in)
Length
3,800 mm (149.6 in)
Width
1,440 mm (56.7 in)
Height
1,350 mm (53.1 in)
Kerb weight
750 kg (1,653 lb)
The BMW 315/1 was a sports car based on the 315 saloon. It used the same chassis as the 315 saloon and had an engine of the same displacement. However, with compression ratio increased to 6.8:1 from 5.6:1 in the saloon, and with the use of three Solex carburetors, power increased to 40.6 PS (29.9 kW; 40.0 hp) at 4300 rpm, while the roadster bodywork reduced kerb weight to 750 kg (1,653 lb).
The BMW 319/1 was a 1.9 litre version of the 315/1 introduced alongside the 319 in 1935. The dimensions of the 319's engine with the performance modification of the 315/1's engine resulted in 55 bhp (41.0 kW) at 4000 rpm in the 319/1 roadster
Production of the 315/1 and 319/1 roadsters ended in 1936, with 242 of the 315/1 roadsters and 102 of the 319/1s built. The 315/1 and 319/1 were replaced by the BMW 328, which was based on an all-new tubular steel ladder frame, but used the steering gear and suspension of the 319/1. 
About
BMW 315 and 319 roadsters car history from 1934 to 1937
Updated
Sunday, 21 October 2018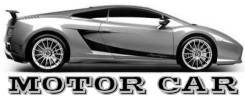 Published date
Saturday, 25 October 2014