BMW 3/20
(1932 to 1934)
Overview
Manufacturer
BMW
Also called
AM-1, AM-2, AM-3, AM-4
Production
1932–1934
Assembly
Eisenach, Germany
Designer
Alfred Böning
Body and chassis
Class
City car
Body style
four seat saloon
four seat cabriolet
two seat convertible coupé
Layout
FR layout
Powertrain
Engine
788 cc (48.1 cu in) OHV straight-4
Transmission
4-speed manual
Dimensions
Wheelbase
2,150 mm (84.6 in)
Length
3,200 mm (126 in)
Width
1,420 mm (56 in)
Height
1,550 mm (61 in)
Kerb weight
650 kg (1,433 lb) with saloon body
The BMW 3/20 PS was the first BMW automobile designed entirely by BMW. It was manufactured from 1932 to 1934, replacing the 3/15 model that was initially an Austin 7 manufactured under licence from the Austin Motor Company.
The engine used in the 3/20 was based on the Austin Seven engine used in the 3/15, but its crankshaft ran in plain bearings instead of roller bearings and had an 80 mm (3.1 in) stroke, generating a displacement of 788 cc (48.1 cu in). The new engine design also had a water pump and an overhead valve cylinder head. These design changes caused the engine to generate 20 hp, but did not change the taxable horsepower rating of 3 PS, thus giving the model designation 3/20.
The 3/20 was larger than the 3/15, with an 84.6 in (2,149 mm) wheelbase and a body 3 in (76 mm) lower than the 3/15. The 3/20 used a backbone frame unrelated to the 3/15's Austin Seven "A" frame. It inherited the 3/15 DA-4's independent front suspension and added a swing axle independent rear suspension, using a transverse leaf spring similar to that used at the front. The standard bodies for the car were built by Daimler-Benz in Sindelfingen.
Journalist and engineer Josef Ganz, who had criticized the 3/15 DA-4's suspension system in the magazine Motor-Kritik, was contracted in July 1931 as a consultant in the design of the 3/20 AM-1.
Four versions of the 3/20 were built: AM 1, AM 2, AM 3 and AM 4, where AM denoted Automobil München.
1932 BMW 3/20 two seat convertible coupé
About
BMW 3/20 car history from 1932 to 1934
Updated
Sunday, 21 October 2018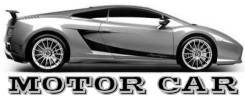 Published date
Saturday, 25 October 2014