BMW 3/15

 DA-1
1927 to 1929
Overview
Manufacturer
Fahrzeugfabrik Eisenach
Bayerische Motoren Werke AG (BMW)
Also called
Dixi 3/15 PS DA-1
Production
1927–1929
Body and chassis
Layout
FR layout
Related
Austin 7
Powertrain
Engine
747 cc side valve straight-4, 15 hp (11 kW)
Transmission
3-speed manual
Dimensions
Wheelbase
75 in (1,905 mm)
Kerb weight
approx. 400 kg (882 lb) (laden weight)
Chronology
Successor
BMW 3/15 DA-2
In 1927, Fahrzeugfabrik Eisenach, which manufactured automobiles under the Dixi marque, entered a contract with the Austin Motor Company to manufacture the Austin Seven under licence. The first fifty Eisenach-built Sevens were right-hand-drive cars assembled in September 1927 from parts provided by Austin's factory in Longbridge. By December 1927, Dixi had begun building their version of the Seven, the left-hand-drive Dixi 3/15 PS DA-1, built from parts made by Dixi. The 3/15 designation was derived from a taxable horsepower rating of 3 PS with an actual power output of approximately 15 PS (11 kW; 15 hp) The DA-1 designation stood for Erste Deutsche Ausführung (First German Version)
The main differences between the BMW Dixi 3/15 DA-1 and the contemporary Austin Seven were the addition of Bosch shock absorbers, the placement of the driver's controls on the left side of the vehicle, and the use of metric fasteners.
Top speed: 75 km/h (45 mph)
Acceleration 8 to 40 km/h (5 to 25 mph): 10 seconds
Fuel consumption: appr. 5.5 L/100 km (51 mpg

-imp

; 43 mpg

-US

)
BMW bought Fahrzeugfabrik Eisenach from parent company Gothaer Waggonfabrik in October 1928. As a result, the Dixi 3/15 PS DA-1, when upgraded for 1929 became the BMW Dixi 3/15 DA-2 or, increasingly, simply as the BMW 3/15 DA-2.
About
BMW 3/15 DA-1 car history from 1927 to 1929
Updated
Sunday, 21 October 2018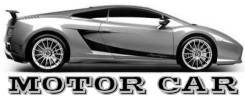 Published date
Saturday, 25 October 2014