BMW M5

E39
  1998 to 2003
Overview
Production
1998–2003 20,482 produced
Assembly
Dingolfing, Germany
Body and chassis
Body style
4-door saloon/sedan
Powertrain
Engine
4.9 L V8 petrol BMW S62
Transmission
6-speed manual
Dimensions
Wheelbase
2,830 mm (111.4 in)
Length
4,783 mm (188.3 in)
Width
1,801 mm (70.9 in)
Height
1,412 mm (55.6 in)
Kerb weight
1,826 kg (4,026 lb)
The E39 M5 had a significant increase in power and was produced in much greater numbers than the previous generations. Unlike its predecessors, the M5 was produced on the same assembly line as the regular 5-series models at the Dingolfing factory in Germany.
Introduced in 1998 at the Geneva Motor Show, production did not begin until late October of that year. A total of 20,482 E39 M5s were made from 1999 to 2003. BMW M produced three versions of the E39 M5, the European LHD and RHD versions, and the North American specification version.
Powertrain
The E39 M5 uses the S62 V8 engine, which produces 294 kW (400 PS; 394 bhp).
All E39 M5s came equipped with a Getrag type D six-speed manual transmission which provides the following gearing ratios:
It is the same transmission as the one used in the E39 540i, but some changes were made to cope with the extra power produced by the S62 engine. The differences consist of a reinforced clutch, a rear differential utilising a shorter 3.15:1 ratio, and a limited slip differential with 25% maximum locking.
| | |
| --- | --- |
| Engine Size | 4941cc |
| Cylinders | 8 |
| Valves | 32 |
| Fuel Type | Petrol |
| Transmission | Manual |
| Gearbox | 6 Speed |
| Drivetrain | Rear wheel drive |
Chassis
The E39 M5 suspension shared its basic aluminium-intensive MacPherson strut/multi-link design of the V8 engined E39 5 series. However, several changes were made by BMW M. Reduced spring height, 23 mm (0.9 in) lower. A specific shock valving, thicker front and rear anti-roll bars, polyurethane auxiliary springs, and steel balljoints.
Like all V8-powered E39 models, the E39 M5 was equipped with a recirculating ball steering system, regarded as less tactile than the rack and pinion set up of other E39s. Overall steering ratio was reduced to 14.7 from 17.9. It featured a Servotronic vehicle-speed-sensitive power assist which provides two levels of resistance controlled via console mounted Sport button. The Sport button also adjusted the electronic throttle butterflies for faster throttle response. The E39 M5 is equipped with four-wheel vented disc brakes measuring 345 mm (13.58 in) in diameter in front and 328 mm (12.91 in) in diameter in the rear. On European-specification models, the rotors are of a "floating" two-piece design for reduced risk of cone distortion. Their lower unsprung weight improves ride quality and traction on bumpy surfaces as well. Anti-lock brakes, EML (fly-by-wire) throttle control and Dynamic Stability Control (DSC) were standard.
Updates
During its five years in production, there were some cosmetic changes in 2001 to include:
Revised headlights incorporating illuminated "Corona Ring" design (incandescent plastic rings surrounding the headlights, often referred to as "Angel Eyes")
Jewel tone Celis tail light design
Park Distance Control sensors in the front bumper (previously in rear only)
Thicker three-spoke M steering wheel identical to the one fitted to the E46 M3
Grey instrument panel
Wireless carphone with new design (previously with cable connection only)
Improved solar sensor for standard automatic climate control
Revised navigation/audio unit with larger (6.5-inch) monitor (Standard on US Spec 2001–2003)
Rear head protection airbags added
Second-generation M Mobility tyre repair system in place of earlier version
Available M Audio System with special tweeters, Kevlar/carbon coaxial speakers and two subwoofers behind the rear console
Alcantara headliner included with Extended Leather interior (previously only included with Complete Leather)
For the subsequent two model years, changes were limited to the addition of new exterior colors (from 9/01 production) and the upgrade to a DVD-based navigation system (from 9/02 production).
In NA, 2002 and 2003 models have the 'Auto Headlamps' feature as standard, they were previously optional..
Performance
The official BMW of North America statement (mentioned in the 2003 brochure) for the acceleration time from 0–60 mph is 4.8 seconds. It is electronically limited to a top speed of 250 km/h (155 mph).
De-restricted the E39 M5 has a widely accepted top speed of 300 km/h (186 mph).
The E39 M5 recorded a Nurburgring lap time of 8:16 and a Top Gear power lap of 1:27.0.
| | |
| --- | --- |
| Power | 400 bhp |
| Top Speed | 155 mph |
| 0-60 mph | 5.1 secs |
| Torque | 500 Nm, 369 ft-lb |
| CO2 Emissions | 346 g/km |
| Euro Emissions Standard | 3 |
| Miles Per Tank | 292 miles |
E39 M5 Touring
Although an E39 M5 Touring was considered, and at least one prototype was constructed (in Titanium Silver with a Black Exclusive leather interior), BMW M decided not to produce an E39 M5 Touring due to financial considerations. In February 2010, as part of BMW's 25th Anniversary of the M5, they revealed this prototype M5 touring along with an E34 M5 Cabriolet, which also was never produced (a Cabriolet model would be spun off as part of the E63/64 BMW 6 Series and M6 for the next generation of the 5 Series and M5).
Flexible electronics design
Since the start of production the entire in-car entertainment system (Radio Function, Navigation System, Television and Telecommunications systems) is based on a very flexible automotive computer system, IBUS.As a result the E39 models can all be easily upgraded with the newest BMW technologies including BMW's Bluetooth System, the DVD based Navigation system, as well as BMW's CD changers that play MP3s.
BMW M5 E39 in  Wheeler Dealers series 9
 
About
BMW M5 E39 car range and specs from 1998 to 2003
Updated
Tuesday, 17 July 2018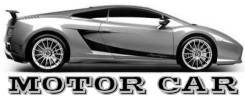 Published date
Wednesday, 15 January 2014