History
BMW M106 Straight-6 Engine
From 1982 to 1986
The BMW M106 (also called "M30B34MAE") is a turbocharged straight-6 SOHC piston engine which replaced the M102 engine and was produced from 1982 to 1986.
Compared to the M102, the M106 has Bosch Motronic engine management, a higher compression ratio of 8.0:1 and an increased displacement to 3,430 cc (209 cu in).
Peak power output is the same 185 kW (248 hp) as the M102; however, it occurs at lower RPM, using 6 PSI of boost.

Applications:
Technical
BMW M106 Engine Technical details and specifications (1982-1986) 

BMW 7 Series (E23) 3.4 745i 

No. of cylinders 6/OHC
Capacity 3430 cc
Compression ratio 8.0:1
Firing order 1-5-3-6-2-4
Suitable for unleaded petrol Yes
Fuel system Make Bosch Motronic
Fuel system pressure 2.45-2.55 bar
Ignition coil Make Bosch Type 0 221 118 335
Distributor Make Bosch No. 0 261 200 013
Thermostat opens 80°C
Starter motor Make Bosch Type 0 001 314 025
Minimum starting voltage 10.0V
Maximum cranking amps 178-218 A
Alternator Make Bosch Type 0 120 469 560
Regulated voltage 13.5-14.6V

© Motor car History

 
Registered: Advanced information, Maintenance and Service Guides to download and save.
Members Only !  >>  Register here. <<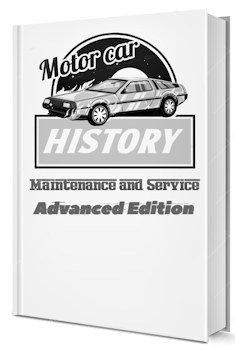 Service
BMW M106 Engine Service Guide (1982-1986) 

BMW 7 Series (E23) 3.4 745i 34 6T A


Spark plugs Original equipment Bosch Type W8DC
Spark plugs Electrode gap 0.7-0.8 mm
Spark plugs Tighten 24-28 Nm
Spark plugs Make Autolite Type 64
Spark plugs Make Champion TypeN9YCC
Spark plugs Make NGK Type BP5ES
Valve clearance -INLET 0.30mm check cold
Valve clearance -EXHAUST 0.30mm check cold
Drive belt size - alternator 12.5x1055mm
Drive belt tension - alternator 10mm
Engine oil grade - normal climate 10W/40 SAE or 15W/50 SAE
Engine oil change 5.8 litres
Manual gearbox oil grade 80W SAE 1.2 litres
Automatic transmission fluid Type Dexron II 3.0 litres
Differential oil rear 90W SAE 1.9 litres
Cooling system 12.0 litres

© Motor car History
Related