Leyland Sherpa Van
  1974 to 1982
Overview
Manufacturer
British Leyland (Austin Morris)
Also called
Morris Sherpa
Production
1974–1982
Body and chassis
Class
Van
Chronology
Predecessor
Morris J4
Successor
Freight Rover Sherpa
History
Hewn from the Morris/BMC J4 & JU250 vans of the 60s, the core vehicle went through a series of developments, the main one being the revision of the forward control layout of the J4 and moving the engine ahead of the cab and accessible via a bonnet. This allowed the wheelbase to be extended resulting in greater stability, payload, side loading and the distinctive 'Sherpa' profile (though the last of the J4s and the first Sherpa are largely identical from the rear).
The Sherpa gave way to the Freight Rover 200 Series and in turn the Leyland DAF 200 Series before finally becoming the Pilot after LDV was formed in 1993. It was originally designed to be built on car production lines which led to it having a narrow track. This feature was made into a virtue in later publicity by stressing its ability in narrow city streets.
Originally developed by British Leyland the model was launched in 1974 under the nameplate Leyland Van. A year later the name of the model was changed to the Leyland Sherpa. The Sherpa would then be branded by Morris and later Freight Rover.
The initial Sherpa line-up consisted of vans in 185, 215 and 240 versions (where 185 denotes a GVW of 1.85 tons, and so on); pick-ups in 215 and 240 versions; a 240 crewbus and minibus; and various chassis-cab options in 220 and 250 versions.
Payloads were quoted as 13/14cwt for the 185; 18/19cwt for the 215 and 220; and 22/23cwt for the 240 and 250. Loadspace, at 190 cubic feet (5.4 m3), was considerably higher than that of the J4 and only just short of the 250JU's.
In 1978 the 1.7- and 2.0-litre O-series engines replaced the original 1622 cc and 1798 cc B-series petrol units, while the 1798 cc B-series diesel stayed put. The range was redesignated accordingly:- vans: 200, 230 and 250; pick-ups: 230 and 250; minibus and crewbus: 250 only; chassis-cab: 255 only. A few months later, the Sherpa was rebadged as a Morris. In 1981, BL created the Freight Rover division as part of the Land Rover group, so the Sherpa's badges were changed again. 
Film appearance
A first generation Sherpa van made an appearance in the 1977 James Bond film The Spy Who Loved Me which was driven by the villainous Jaws (Richard Kiel) on a journey through the Sahara Desert, with Bond (Roger Moore) and his partner Anya Amasova (Barbara Bach) hiding in the back in their quest to recover a microfilm crucial to their mission. They managed to escape in the vehicle after retrieving the microfilm but were unable to complete their journey due to the damage that Jaws had inflicted upon it in his earlier attempt to prevent them from escaping. In Billy Elliot movie there was a Leyland Sherpa (1984)
Sherpa van in James Bond The Spy Who Loved Me film
Leyland Sherpa van Jaws Used by Jaws posing as a telephone engineer. He subsequently tears it apart trying to thwart Bond and Anya's escape. The van's engine eventually overheats and seizes in the middle of the desert
About
Leyland Sherpa Van (1974-1982)
British commercial vehicles of the 1970s
Updated
Monday, 16 July 2018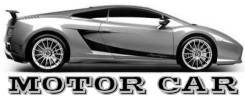 Leyland Sherpa Van range and history