Bentley 4 Litre
Overview
Manufacturer
Bentley Motors Limited
Production
1931
50 produced
Assembly
Cricklewood, London
Designer
Walter Owen Bentley,
Harry Ricardo
Body and chassis
Class
Luxury car
Body style
as arranged with coachbuilder by customer
Layout
FR layout
Powertrain
Engine
3.9 L Ricardo IOE I6
Dimensions
Wheelbase
134 in (3,400 mm)
140 in (3,600 mm)
Chronology
Predecessor
6½ Litre & Speed Six
Successor
3½ Litre
The Bentley 4 Litre was a motor car built on rolling chassis made by Bentley Motors Limited. The 4 litre chassis was conceived and built in a failed attempt to restore Bentley to a good financial state.
Announced 15 May 1931, it used a modified four litre Ricardo IOE engine in a shortened 8 litre chassis at two-thirds of the price of the 8 Litre in an attempt to compete with the Rolls-Royce 20/25. Instead, Bentley went into receivership shortly afterward, from which it was purchased by Rolls-Royce Limited.
The conventional straight-6 engine used an 85 mm (3.3 in) bore and a 115 mm (4.5 in) stroke for a total displacement of 3.9 L (3,915 cc (238.9 cu in)) and a power output of 120 bhp (89 kW) at 4,000 rpm. The engine power was not suitable for the heavy chassis.
About
Updated
Sunday, 26 January 2020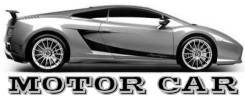 Published date
Saturday, 25 October 2014