Hermes (Mathis-Hermes)
Automotive manufacturer of Bressoux;Belgium From 1912 to 1914.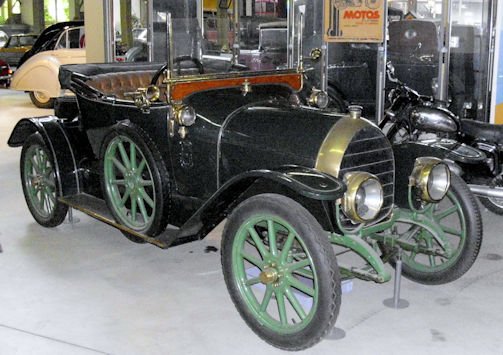 History
The company SA Appareils Mécaniques et Engrenages from Bressoux began in 1912 under the direction of Dambiermont with the production of automobiles. 
The 3 vehicle models were derived from models of Mathis and had four-cylinder engines . The engine of the 8 CV or 8/10 CV had 1460 cc capacity , the 12 CV 1847 cc displacement and the 16 CV or 16/20 CV over 3054 cc displacement. Hermes enjoyed some race wins with design help from Ettore Bugatti.Thus the radiator has the Bugatti type horseshoe shape.
1914 ended the production due to the war.

More information on