Edran
  Belgian automobile manufacture,Belgium. Produced from 1984 on
Edran is a Belgian automobile manufacturer. The company was founded in 1984 by André Hanjoul.
The first car to be displayed in public was the Edran Spyder MK I at the 1994 Brussels Motor Show. In 2006, the company introduced its newest sports car, the Edran Enigma. While initially dealing with the production of fibreglass bodies for one-off sports cars, the focus changed rather quickly to the designing and manufacturing of an all new sports car. The presentation of a nimble mid-engined Edran Spyder Mk I at the 1994 International Brussels Motor show was a first step in the right direction. The ambition to continuously set the standards higher translated in years of intensive commitment. New designs were tested and state of the art chassis were adapted to ever increasing power.
Spider Mk I
The Spider Mk I has a 4-cylinder engine with 150 or 180 horsepower (130 kW) and a top speed of 210 km/h (150 hp) or 230 km/h (180 hp). The body is made of fiberglass, carbon fiber, and Kevlar, giving a total weight of 710 kg.
Enigma
The Enigma has an 800 horsepower (600 kW), center-mounted 8-cylinder engine. It has a top speed of 340 km/h (211 mph). The body and chassis are made of carbon fiber and Kevlar, giving the Enigma a total weight of 1,240 kg.
About
Updated
Wednesday, 25 January 2017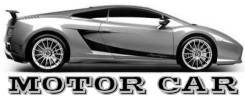 Published date
Wednesday, 25 January 2017