Check and replace Wiper blades
How to remove wiper blades and arms for classic and modern cars
(1) Wiper blades arm fixings
Wiper blades come In many designs and sizes, so it is Important that you get the right ones for your car. You also have the choice of buying a complete new blade or for rare classic cars a cheaper rubber Insert which fits into the blade. With either a new blade or a refill you must detach the wiper blade from Its arm.
Most wiper blades are fixed to their arms In one of three ways see Fig 1
The most common type is a blade With a straight bayonet that push-fits on to the end of the arm. To release the blade simply insert a small screw
driver between the arm and the spring clip and pull the blade off the arm.
The second type of blade has a pivot Pin that locates In a U-shaped arm. Use a small screwdriver to relieve the tension of the spring clip that holds the pin in place and pull the blade off.
The third type of blade has a Pin that is locked by a spring Into a hole on the arm. Push down the small clip with a screwdriver and pull the blade locking pips spring clip away if It is tight turn the blade to break the rust seal. If you are just changing the old blade for a new one all you need to do is fit the new one to the arm. To do this, push the blade back on to the arm until the spring clip engages and give It a gentle tug to make sure It is fully home.
If you are fitting new rubbers you must remove the old rubbers from the blade. The rubbers can be held to the blade In several ways all of them are fiddly to remove If you are in doubt, the refill packet should have full instructions. Now fit the new rubber to the blade, making sure the backing strip locates through all the retaining arms and refit the blade back on to the arm. see Fig 2
(2) Classic car rubber blade replacment only
Wiper Arm removing
Wiper arms are quite simple to Before you take the change. off,park the wipers and mark the position of the blade on the screen with a wash-off felt tip pen or chalk This will help With aligning the new arm later as both sides can vary in length.
Some arms are held by a simple spring clip) while others have a fixing nut which is sometimes hidden . under a longed cover or push-fit cap.
To protect the paintwork from damage as you remove the Wiper arm, use a rag around the Wiper spindle The spring type is removed by carefully levering the edge of the clip away from the wiper spindle with a small screw driver and then prising the arm off the spindle with a large screwdriver or spanner
The pressure of the hold down spring will make this difficult — try to keep the arm straight as you lift it off If your car has bolt-on arms, first pise up the cover (if fitted)and then undo the nut. Lever the arm off the spindle taking care not to damage the paintwork. If you are not renewing the blade take it off the arm
Fitting the new arms is easy, but ensure that the arm is In the same position as the old one Fit the blade to the arm and then position the arm so that the blade lines up With the mark made with the felt pen Once you are satisfied the alignment is correct fit the arm to the spindle Check that the spring clip is engaged or the nut is tightened, and then test the wipers. If they still judder then the wiper linkage itself may be sticking. Look for the wiper motor and see if the linkage is exposed If so, squirt each pivot With WD 40. see fig 3
(3) Wiper Arm nut removing location
About
Updated
Thursday, 29 November 2018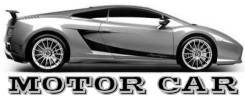 Published date
Thursday, 22 November 2018