Austin A70 Hereford
  1950 to 1954
Overview
Also called
Austin A70 Countryman  Austin A70 Coupe Austin A70 Pick-up
Production
1950-1954 50,421
Body and chassis
Body style
4-door saloon 2-door estate 2-door convertible 2-door pickup
Dimensions
Wheelbase
99 in (2,515 mm)
Length
167.5 in (4,255 mm)
Width
69.5 in (1,765 mm)
Height
65.5 in (1,660 mm)
The A70 Hereford replaced the Hampshire in 1950 and was wider and slightly longer with an extra 3 inches (76 mm) in the wheelbase. A notable mechanical change was the use of hydraulic brakes. The smaller A40 Somerset had similar styling and even shared the same door panels.
A new addition to the range was the A70 Coupe, a 2-door convertible with coachwork by Carbodies of Coventry. 
The car retained the 2199cc 4-cylinder engine first seen officially in 1945 on the Austin 16. Performance was adequate by the standards of the time, but the car was not particularly quiet and an Autocar Magazine road test in 1950 reported a "small vibration at about 40 m.p.h. on the overrun" on their test car. Austin had given a lead after the war in equipping their cars with interior heaters at no extra cost, and the Hereford came fitted with "the latest Smiths fresh-air installation" as standard equipment. The road tester found the heater, like the engine and indeed the windscreen wipers, "rather noisy in operation", however.
Sales were slow, with just over 50,000 produced when the A90 Westminster replaced it in 1954.
A rare variant was a pickup, marketed as the A70 Pick-up. This shared the same platform as the estate, but with fully faired bodywork aft of the driving cab. The interior of this rather plush workhorse was the same as the saloon, with a large split-bench seat, and full instrumentation set in the middle for easy completion whether for left- or right-hand drive.
An A70 tested by the British magazine The Motor in 1951 had a top speed of 80.5 mph (129.6 km/h) and could accelerate from 0-60 mph (97 km/h) in 21.4 seconds. A fuel consumption of 21.9 miles per imperial gallon (12.9 L/100 km; 18.2 mpg-US) was recorded. The test car cost £911 including taxes
A 1953 Austin A70 Hereford in the Heartbeat TV Series (ITV)
About
Updated
Sunday, 26 January 2020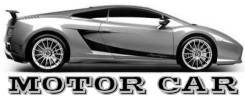 Published date
Wednesday, 30 October 2013