Austin A40 Farina 

Mark II
 

1961 to 1967

Production
1961–67 172,550
Designer(s)
Pininfarina
Powertrain
Engine
948 cc A-Series I4 (1961–62) 1098 cc A-Series I4 (1962–67)
Transmission
4-speed manual: synchromesh on top 3 ratios
Dimensions
Wheelbase
87 in (2,210 mm)
Length
145 in (3,683 mm)
Width
59.5 in (1,511 mm)
Height
56.5 in (1,435 mm)
Kerb weight
1,764 lb (800 kg) approx.
An A40 Farina Mark II was introduced in 1961. It had a 3.5 in (89 mm) longer wheelbase to increase the space for passengers in the back seats, and the front grille and dashboard were redesigned. The Mark II had more power (37 hp/28 kW and an SU replaced the previous Zenith carburettor but was otherwise similar mechanically. An anti-roll bar was fitted at the front. The 948 cc engine was replaced in the autumn of 1962 by a larger 1098 cc version with an output of 48 bhp. The A40 shared this engine with the Morris Minor, which was also rear-wheel drive – both models retaining the traditional north-south engine layout – and also with the recently introduced front-wheel drive, transverse-engined Morris 1100 An improved gearbox was fitted to the A40 at the same time.
Further changes were minimal. However, in 1964 a new fascia with imitation wood veneer covering was fitted. This version of the model remained in production until 1967. The brakes also became fully hydraulic, replacing the semi cable operated rear system that the Mark I had inherited from the A35. Nevertheless, the introduction at the end of 1962 of the similarly sized Morris 1100, followed by an Austin-badged counterpart a year later, left the A40 looking cramped on the inside and outclassed in terms of road holding and ride; sales of the A40 Mark II progressed at a slower rate than had been achieved by the Mark I.
A Mark II was tested by The Motor in 1962. The updated version had a higher top speed of 75.2 mph (121.0 km/h) and faster acceleration from 0–50 mph (80 km/h) of 17.4 seconds. The fuel consumption at 36.5 miles per imperial gallon (7.74 L/100 km; 30.4 mpg-US) was slightly higher. The car cost £693 including taxes of £218.
1961–62 – 948 cc A-Series I4, 37 hp (28 kW) at 5000 rpm and 50 ft·lbf (68 Nm) at 2500 rpm
1962–67 – 1098 cc A-Series I4, 48 hp (36 kW) at 5100 rpm and 60 ft·lbf (81 Nm) at 2500 rpm
Innocenti
Innocenti also produced A40s under licence from BMC. They began producing knock-down kit versions of the A40 in 1960 but soon progressed to produce the entire car in Italy. Innocenti's A40 Berlina and Combinata corresponded to the saloon and Countryman versions of the Austin A40 Farina.
The cars began using the larger 1098 cc engine in 1962, being renamed A40S at that time. For 1965 Innocenti also designed a new single-piece rear door for the Combinata. This top-hinged door used struts to hold it up over a wide cargo opening and was a true hatchback – a model never developed in the home (United Kingdom) market. 67,706 Innocenti A40 and A40S cars were produced.
Australian production
The A40 Farina was also produced in Sydney, New South Wales, Australia by the British Motor Corporation (Australia) Pty Ltd from 1959 to 1962. These Australian assembled vehicles had a very high degree of local content.
Competition history
The car was a popular choice, in modified form, for competition work. Several examples are still to be seen taking part in historic saloon racing.
In the January 1959 Monte Carlo Rally driven by Pat Moss and Ann Wisdom the A40 won the Coupe des Dames, Houbigant Cup, RAC Challenge Trophy and Souvenir Award, "L'Officiel de la Couture" and was 2nd in class for standard series production touring cars up to 1000 cc. The little car was 10th in General Classification.
In the closing stages of June's Alpine Rally (Coupe des Alpes), Moss and Wisdom lost the use of first gear on their A40 and were obliged to retire having completed the second stage of the rally still "clean".
In August that year in practice at Brands Hatch Dr G C Shepherd broke the saloon car record in an Austin A40.
Appearances in film and media
In the film The Fast Lady, the unlikely hero Murdoch Troon, takes his first driving lesson in an Austin A40 Farina. In the movie, The Pink Panther, the crook who steals the dog drives an A40 Austin Innocenti.
In the TV series Heartbeat, the character of Dr Tricia Summerbee, portrayed by Clare Calbraith, drives a blue & black Austin A40 Farina Mk II Saloon Deluxe (ADO44) bearing the registration plate BNK228A (1963). This vehicle appears in various episodes of Series 11.
 
1963 Austin A40 Deluxe 'Farina' MkII Used in the tv program Heartbeat
 The character of Dr Tricia Summerbee, portrayed by Clare Calbraith, drives a blue & black Austin A40 Farina Mk II Saloon Deluxe (ADO44) bearing the registration plate BNK228A (1963). This vehicle appears in various episodes of Series 11.
About
Updated
Sunday, 26 January 2020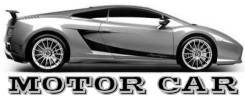 Published date
Friday, 20 September 2013