1937 to 1953

Production period:

1937–1952

Engines:

Gasoline Engine : 2050 cc

Payload:

1250–1500 t
The first generation of LC launched in 1937 as a 25/30-cwt van and trucks.
Many technical components came from the LC by Morris P-type, it had a payload of 2 to 2.5 tons.
Before the P-type was only vans Morris based on the car models such as the Morris Eight or Ten Morris .
These possessed a maximum payload of 1000 kg and the possibility of obtaining a comprehensive commercial vehicle was naturally limited.. The Morris LC was therefore taken as a van, flatbed and tractor options. Even ambulances and buses were made on the chassis.
The engine was 2050 cc four-cylinder gasoline engine with 31 kW / 42 hp.
Many models ordered for the British Army, after the outbreak of World War II civilian production was stopped, and variants for the army were only produced.
By conquest models of LC came into the hands of the German Wehrmacht . After the war, it was produced again for civilian use, but only chassis for flatbed and tractor variation .
Morris LC3 1948–1952
1948, the revised model was presented as LC3. In addition to small visual changes the electrical system has been improved. . Now, vans and buses models were also offered again. The LC3 was built by Morris untill 1952
Related
About
Morris LC1 to LC3 (1937–1952)
Published date
Saturday, 24 January 2015
Updated
Tuesday, 19 December 2017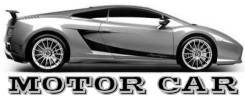 Morris LC1 and LC3 truck range and history from 1937 to 1952
You are here:
Vehicles A-Z

M

Morris