Morris Ten Series I
Ten-Four

1932–1935
Overview
Production
1932–1935 49,238 produced (including Ten-Six models)
Body and chassis
Body style
4-door saloon 2-seat convertible 4-seat convertible
Powertrain
Engine
1,292 cc (1.3 L) Morris Sidevalve I4
Transmission
4-speed manual
Dimensions
Wheelbase
96 in (2,438 mm)
Length
147 in (3,734 mm)
Now equipped with wire wheels and a new type of mud guarding—domed wings with wing side shields—the car was powered by a Morris 1292 cc four-cylinder side-valve engine employing a single SU carburettor which produced 24 bhp at 3,200 rpm. The gearbox was a four-speed manual transmission unit, and Lockheed hydraulic brakes were fitted.
The October 1932 Olympia Motor Show introductory prices:
Body styles at launch in August 1932 were restricted to a saloon and coupé but a tourer joined the range in December followed in 1934 by a two-seater with dickey and a Traveller's Saloon.
The chassis was revised for 1934 and synchromesh appeared on the gearbox. Engine output was increased to 27½ bhp by April 1934. Two tone paint schemes were optional from 1935.
Ten-Six

1934-1935
Production
1934-1935 production - see Ten-Four
Body and chassis
Body style
4-door saloon 2-seat convertible 4-seat convertible 2-door coupé Special sports
Powertrain
Engine
1,378 cc (1.4 L) Morris Sidevalve I6
Transmission
3-speed manual
Dimensions
Wheelbase
102 in (2,591 mm)
On 28 August 1933 a 12 hp six-cylinder version of the Ten was announced on the longer-wheelbase chassis of the Cowley Four.
Prices
Special coupé £215
Traveller's saloon £200
Sliding head saloon £189.10.0
Fixed head saloon £184
Tourer £184
Two-seater £180
A sporting version, the Ten-Six Special was also made in small numbers with tuned engine and twin SU carburettors. the standard body was an open four-seater, but some chassis were supplied to coachbuilders.
The Morris Ten-Six Special Sports displayed at Olympia in October 1933 had a long bonnet with a strap, louvred valances by the frame without running boards, low-sloping or cutaway doors, and a flared back with a low tail. Its chassis was as the Ten-Six with twin carburettors, a special radiator with stone-guard, spring steering wheel, special speedometer and revolution indicator, remote gearbox control, two horns, an electric petrol pump and automatic ignition advance.
About
Morris Ten Series I (1932–1935)
British cars of the 1930s
Updated
Tuesday, 19 December 2017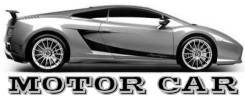 Morris Ten Series I car history from 1932 to 1935
You are here:
Vehicles A-Z

M

Morris