Aston Martin V8 Vantage
 (1977 to 1989) 

Manufacturer

Aston Martin

Production

1977–1989 534 built 342 Saloon 192 Volante

Successor

Virage/V8 Vantage

Class

Grand tourer

Body style

2-door coupé 2-door convertible

Layout

FR layout

Engine

5.3 L V8
The Aston Martin V8 Vantage was hailed at its 1977 introduction as "Britain's First Supercar" for its 170 mph (270 km/h) top speed. Its engine was shared with the Lagonda, but it used high-performance camshafts, increased compression ratio, larger inlet valves and bigger carburettors mounted on new manifolds for increased output. Straight-line performance was the best of the day, with acceleration from 0–60 mph (97 km/h) in 5.3 seconds, one-tenth of a second quicker than the Ferrari Daytona.
The first series had 375 hp (280 kW), and series specific details such as a blanked bonnet vent and a separate rear spoiler. 38 of these were built (plus 13 "Cosmetics" for the US). The Oscar India (for 1 October, the date of introduction) version, introduced in late 1978, featured an integrated tea-tray spoiler and smoother bonnet bulge. Inside, a black leather-covered dash replaced the previous walnut. The wooden dashboard did find its way back into the Vantage during the eighties, giving a more luxurious appearance. The Oscar India version also received a slight increase in power, to 390 hp (291 kW). This line was produced, with some running changes, until 1989. From 1986 the engine had 405 hp (302 kW).
The Vantage name had previously been used on a number of high-performance versions of Aston Martin cars, but this was a separate model. Although based on the Aston Martin V8, numerous detail changes added up to a unique driving experience. One of the most noticeable features was the closed-off hood bulge rather than the open scoop found on the normal V8. The grille area was also closed off, with twin driving lights inserted and a spoiler added to the bootlid.
The 1986–1989 580X was a performance package, with bigger carburetors and Nimrod racing-type heads, the same 437 hp (326 kW) V8 as fitted to the limited-edition V8 Zagato 16-inch (406-mm) wheels were also now fitted. If this wasn't enough, a 450 hp (336 kW) 6.3 litre version was also available from Aston Martin, and independents offered a 7 litre version.
304 Series 2 coupés were built, and 192 Volantes (in spite of only having been officially introduced in 1986, near the end of production). Of the Cosmetic Vantage (for the US), 14 Series 2 coupés and 56 Volantes were built. Cosmetic Vantages were built for the United States market – they lacked the powerful Vantage engine but retained the Vantage name, and the look was changed with a flattened hood. From 1980 they featured DOT-approved 5 mph (8 km/h) safety bumpers front and rear. Most of these cars have since been retrofitted with full power, European spec engines.
A Vantage Volante convertible version was also produced, between 1986 and 1989. A few had been built earlier to special order, but it was not regularly available until then.
James Bond
James Bond's car (registered on 18 March 1985 as B549 WUU; last on the road 1 July 2006) in the 1987 film The Living Daylights.
At the beginning of the film, the car is a V8 Volante (convertible). The car used in these scenes was a Volante owned by Aston Martin Lagonda chairman, Victor Gauntlett. Later, the car is fitted with a hardtop ("winterised") at Q Branch, and these scenes feature a pair of non-Vantage V8 saloons, fitted with the same number plate as the initial car, but with Vantage badges now fitted to match the previous Vantage.
The alterations and gadgets featured were:
Tire Spikes
Jet engine behind rear number plate
Retractable outriggers
Heat-seeking missiles behind fog lights
Lasers in front wheel hubcaps
Bulletproof windows
Fireproof body
Self-destruct system
1977 Aston Martin V8 Vantage in Murphys Law TV Series
Aston Martin V8 Volante in Brewsters Millions Movie from 1985
The James Bond The Living Daylights Aston Martin V8 Vantage
How do you rate this vehicle ?
Share this page
About
Aston Martin V8 Vantage from 1977 to 1989
Updated
Wednesday, 18 July 2018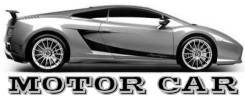 Aston Martin V8 Vantage (1977-1989)