AMC Rambler 
Third generation
1960
Overview
Also called
IKA 5829-2 (RA)
Model years
1960
Body and chassis
Body style
4-door sedan
4-door wagon
Dimensions
Wheelbase
108 in (2,743 mm)
Length
185.9 in (4,722 mm)
Width
72.32 in (1,837 mm)
Height
57.1 in (1,450 mm)
1960
American Motors downplayed the Rambler Rebel name in 1960. Rather than focus on the separate Six and Rebel models, as in previous years, emphasis was placed on the Rambler name and the trim levels, with the notation that each series was offered with "Economy 6" or "Rebel V8" engines. The 1960 model year saw the Rebel available with a lower compression 2-barrel version rated at 200 hp (149 kW).
The Rambler Rebel was all new, but retained the same styling concept. The front end featured a full-width die-cast grille, while the two-piece front and rear bumpers were promoted to cut repair costs. Station wagons with two rows of seats came with a conventional tailgate (roll down rear window and drop down gate) while three-row models received a new side-hinged door. All station wagons included a standard roof rack.
After the 1960 model year all of the 108-inch (2,700 mm) wheelbase models took the Rambler Classic name.
About
Updated
Wednesday, 18 July 2018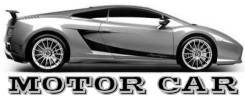 Published date
Saturday, 17 September 2016