AMC Electron concept car
1977
Overview
Manufacturer
American Motors Corporation (AMC)
Body and chassis
Class
concept car
Body style
three-passenger city car
Powertrain
Engine
DC series traction
Dimensions
Wheelbase
60 in (1,524 mm) 
Length
85 in (2,159 mm) 
Width
69.5 in (1,765 mm) 
Height
46 in (1,168 mm) 
The AMC Electron was an American concept automobile built in 1977 by American Motors Corporation (AMC).
Design
The experimental three-passenger commuter "city car" was designed for short-trip urban transportation. The clamshell-style roof swung back on rear-mounted pivots for entry and egress.
The Electron was based on previous development of the AMC Amitron. Powered by a lightweight lithium battery system, the Electron was designed in anticipation of further advances in electronic technologies. Innovative methods to efficiently use power included the vehicle's light weight and energy regeneration braking. The passenger seats were inflatable and designed to be deflated for luggage space.
Concept 80
The Electron (along with the AM Van, Grand Touring, Concept I, Concept II, and Jeep II) constituted the "Concept 80" program to illustrate what the company saw for future vehicles.This nationwide tour of idea cars was also to highlight American Motors' role in developing market segments.
About
Updated
Wednesday, 18 July 2018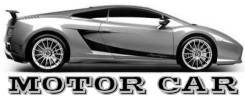 Published date
Saturday, 18 October 2014