AMC Gremlin
1970 to 1978
Overview
Manufacturer
American Motors Corporation
Production
1970–1978
Assembly
Kenosha, Wisconsin, United States
Brampton, Ontario, Canada
Mexico City, Mexico (VAM)
Designer
Bob Nixon
Richard A. Teague
Body and chassis
Class
Subcompact
Body style
2-door hatchback
Layout
FR layout
Related
AMC Spirit
AMC Eagle
AMC Hornet
AMC Concord
Powertrain
Engine
122 cu in (2.0 L) Audi/VW EA827 I4
199 cu in (3.3 L) I6
232 cu in (3.8 L) I6
258 cu in (4.2 L) I6
304 cu in (5.0 L) V8
401 cu in (6.6 L) V8 (Randall 401-XR)
Transmission
3- or 4-speed Borg-Warner manual
3-speed with Laycock de Normanville overdrive
3-speed Borg-Warner automatic (1970–1971)
3-speed Chrysler TorqueFlite automatic (1972–1978)
Dimensions
Wheelbase
96 in (2,438 mm)
Length
161.3 in (4,097 mm) (1970-1972)
165.5 in (4,204 mm) (1973)
170.3 in (4,326 mm) (1974-1975)
169.4 in (4,303 mm) (1976)
166.5 in (4,229 mm) (1977-1978)
Width
70.6 in (1,793 mm)
Height
51.8 in (1,316 mm)
Curb weight
2,633 lb (1,194 kg)
The AMC Gremlin is a two-door subcompact car that was produced in the United States, Canada, and Mexico by the American Motors Corporation (AMC) and Vehículos Automotores Mexicanos (VAM).
The Gremlin was an economy car by 1970s U.S. standards. The vehicle "became an immediate hit and proved popular during the upcoming fuel crisis." It also served as a foundation for alternative fuel and power system experiments, including pure electric.
Designed by Bob Nixon from an idea by Richard A. Teague, the car was based on a shortened and adapted Hornet platform with a Kammback-type tail. Faster than other subcompacts of the time, it competed with the Chevrolet Vega and Ford Pinto, and also with imported cars including the Volkswagen Beetle and Toyota Corona. The manufacturer described it as "the first American-built import".
Introduced on 1 April 1970, the Gremlin reach a total production of 671,475 in a single generation and one body style.
History
Origin and design
A 2005 book described the Gremlin as a "bold and innovative" response to two imminent crises faced by the American automobile industry at the time of its design: reduced gasoline supplies, and an "alarming increase" in the sale of fuel-efficient imports.
The idea for the Gremlin began in 1966 when design chief at American Motors, Richard A. Teague, and stylist Bob Nixon discussed the possibility of a shortened version of AMC's compact car. On an airline flight, Teague's solution, which he said he sketched on an air sickness bag, was to truncate the tail of a Javelin. Bob Nixon joined AMC as a 23-year-old and did the first formal design sketches in 1967 for the car that was to be the Gremlin.
Ford and General Motors were to launch new subcompact cars for 1971, but AMC did not have the financial resources to compete with an entirely new design. Teague's idea of using the pony car Javelin resulted in the AMX-GT concept, first shown at the New York International Auto Show in April 1968. This version did not go into production, but the AMX name was used from 1968 to 1970 on a shortened, two-seat sports car built from the Javelin.
Instead, Bob Nixon, AMC's future Chief of Design, designed the new subcompact based on the automaker's Hornet model, a compact car. The design reduced the wheelbase from 108 to 96 inches (2,743 to 2,438 mm) and the overall length from 179 to 161 in (4,547 to 4,089 mm), making the Gremlin two inches (50 mm) longer than the Volkswagen Beetle and shorter than the Ford Pinto and Chevrolet Vega.
Annual changes (1970–1978)
1970
The Gremlin debuted in April 1970 with AMC's 199 cu in (3.3 L) I6, a seven main bearing design which produced 128 hp (95 kW; 130 PS) as standard equipment, with AMC's 232 cu in (3.8 L) I6 - producing 145 hp (108 kW; 147 PS) - as an option. AMC said the Gremlin offered "the best gas mileage of any production car made in America". According to the auto editors of Consumer Guide it had "an unusually long option list for the era" so owners could have luxury and conveniences typically found in more expensive cars, and these options "came with a much higher profit margin" for the automaker.
1971
For the 1971 model year the "X" appearance/equipment trim package was introduced as a $300 option on the 4-passenger model and "proved extremely popular." It included body side tape stripes, body color front fascia, slotted road wheels with Goodyear Polyglas D70x14 tires, blackout grille insert, bucket seats, and "X" decals.
1972
All Gremlins received a new body-colored front fascia treatment for 1972. Among many other changes was an available 304 cu in (5.0 L) V8 engine. It was "the muscle car formula of stuffing a big motor in a small car."Engine ratings were downgraded to more accurate Society of Automotive Engineers (SAE) net hp figures, bringing the 232 cu in (3.8 L) engine to 100 hp (75 kW; 101 PS), the 258 cu in (4.2 L) to 110 hp (82 kW; 112 PS) and the 304 V8 to 150 hp (112 kW; 152 PS). Even with the lower engine output ratings across the industry, "the V8 Gremlin was a poor-man's Corvette, able to spin its rear tires at will and outrun some larger, more expensive pony cars" and it was "the only real performance car available under $2,200."
Model year 1972 sales totaled 61,717, a 15% gain over the previous year.
1973
For the 1973 model year, AMC strengthened bumpers able to withstand a 5-mile-per-hour (8 km/h) impact in the front and a 2.5-mile-per-hour (4 km/h) impact in the rear, to meet new safety mandates by the U.S. National Highway Traffic Safety Administration (NHTSA). Optional was a Levi's interior trim package, which included spun nylon upholstery made to look like denim (fire safety regulations prohibited the use of real cotton denim). Details included removable map pockets, burnished copper denim rivets, and red Levi's logo tabs. Rear-seat legroom was increased. The X package received a new tape-striping pattern that kicked up over the Gremlin's rear wheel flares.
1974
The Arab Oil Embargo of October 1973 came just as the 1974 model year began. AMC improved the Gremlin's back seat. A deeper front fascia made the car appear longer. A larger front bumper was mounted on self-restoring telescoping gas and oil cylinders. Unlike most other designs, the Gremlin did not use filler panel between bumper and body. A stronger rear bumper was set lower - front and rear passenger car bumpers were now required by NHTSA to have uniform heights, take angle impacts, and sustain 5-mile-per-hour (8 km/h) impacts.
1975
Changes for the 1975 model year Gremlins included standard electronic ignition developed by Prestolite. All U.S. market Gremlins featured catalytic converters that required the use of unleaded regular-grade fuel. "Unleaded Fuel Only" warnings were placed by the fuel filler and on the fuel gauge. Gremlins with I6 engines and manual transmissions gained a new option, the electrically operated overdrive from Laycock de Normanville. The 0.714:1 "J-type" unit was controlled by a pushbutton at the end of the turn signal stalk.
1976
Changes were greater for 1976. Oval headlight bezels replaced the previous circular items. The grille shape became a stretched hexagon and included in its insert two opposing loops stacked atop each other and housing new rounded parking/turn signal lights. Front fenders were taller, with a slight finned effect. A new "Custom" trim line debuted, featuring a striped interior trim called "Potomac", as well as a spare tire cover and other minor details. The A models were given another new striping scheme: the hockey stick-style stripe of the previous year adding a secondary extension that ran from the door-handle straight back.
1977
1977 changes included redesigned sheet metal for the first time in the Gremlin's now 8-year history: revised hood, shorter front fenders, new bumpers, taller glass tailgate, enlarged taillights, and rear license plate now covering the fuel filler. The front end was shortened by four inches (102 mm) with all new sheet metal and a crosshatch grille insert. Parking lights reverted to rectangular, and headlights were recessed into square bezels with rounded corners. The new hood had a small "power bulge" at the front. The base model now included carpeting, as well as rocker panel and wheel lip moldings.
1978
In its final year of 1978, the Gremlin received a number of changes, but customers on a tighter budget could still get a standard six-cylinder base model Gremlin for under US$3,400. A new "Custom" model featured either the four- or six-cylinder engine with a standard four-speed manual transmission and new vinyl bucket seats, wheel lip moldings, and other trim upgrades. Inside the Gremlin there was a revised instrument panel borrowed from the then-new 1978 Concord. The dashboard had high-level ventilation HVAC, radio switchgear within easier reach, and a flat, full-width top. The X's tape striping pattern was revised to match the 1978 Concord Sport package design, with the stripe at the lower body side and curving over the wheel lip.
Performance
The Gremlin was faster than other subcompacts of the time. Motor Trend magazine recorded zero to 60 mph (0 to 97 km/h) in 12.6 seconds with the 232 cu in (3.8 L) engine. The Ford Pinto and the VW Beetle were in the 18-second range. Fuel economy was 28 mpg-US (8.4 L/100 km; 34 mpg-imp) to 30 mpg-US (7.8 L/100 km; 36 mpg-imp) with the small six, compared with the 35-plus mpg economy of the VW Beetle.
Although front-heaviness was generally thought to compromise the handling, Tom McCahill wrote in Mechanix Illustrated that the Gremlin was "fast and easy", with a comparatively stiff ride because of the shortened rear springs. He ran a 232-engined Gremlin with automatic transmission from zero to 60 mph (0 to 97 km/h) in 11.9 seconds, saw 100 miles per hour (161 km/h) on the Daytona Speedway straightaway, and summarized: "On a dollar for dollar basis, I rate the Gremlin the best American buy of the year".
Randall 401-XR
Randall AMC dealership in Mesa, Arizona received AMC's endorsement to build 401 cu in (6.6 L) V8 powered Gremlins. The cars started out as 304 V8 models from the factory and after Randall's modifications would run 13.90's at 103-106 miles per hour (171 km/h) in the quarter mile, for $2,995 (US$15,911 in 2014dollars). Known as the Randall 401-XR (X for Gremlin X, R for Randall), a total of twenty cars were built for the street and one for the strip during 1972, 1973, and 1974. Car Craft magazine tested one with some modifications and achieved 115.07 miles per hour (185 km/h) in 12.22 seconds while still remaining a "totally streetable, daily-driver".
Australia
One vehicle was assembled from a Completely Knocked Down (CKD) kit by Australian Motor Industries in Port Melbourne, Victoria, Australia for evaluation purposes. AMI assembled and marketed other AMC models (AMX, Hornet, Javelin, and Matador) in Australia. It was branded as a "Rambler" Gremlin (AMI-made AMC's were branded as Ramblers) and powered by the standard 232 cu in (3.8 L) I6 with three-speed manual transmission. The car featured right-hand drive and the mandated percentage of locally produced content.
Right-hand-drive Gremlins were also imported into Australia by U.S. servicemen.
1974 AMC Gremlin rear view
 
About
Updated
Wednesday, 18 July 2018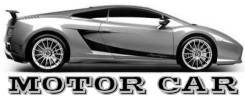 Published date
Saturday, 18 October 2014