Alfa Romeo New York Taxi concept
(1976)
The Alfa Romeo New York Taxi is a concept car designed by Giorgetto Giugiaro of Ital Design in 1976 at the invitation of New York Museum of Modern Art.
It is based on the front-wheel drive running gear of the Alfa Romeo F12 van, including a 1.3L petrol engine and independent suspension front and rear.
The Alfa Romeo New York Taxi concept car side view
Giugiaro's concept is all about space efficiency, which should obviously be the most important thing in a vehicle intended to transport people through a crowded city. It's less than 160 inches long, so like a Ford Fiesta hatchback, yet it had seating for four people in addition to the driver.
It also had sliding doors on either side, which was a concept that wouldn't really be adopted by anything until the Nissan Stanza Wagon
Some of the concepts explored with the New York Taxi were expanded upon with the Lancia Megagamma, a less boxy, more streamlined prototype that gave form to the modern multi-purpose vehicle (MPV).
Giorgetto Giugiaro of Ital Design New York Taxi concept
About
Updated
Tuesday, 07 May 2019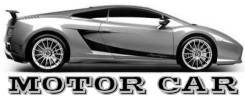 Published date
Saturday, 18 October 2014