Alfa Romeo Canguro concept
1964

Manufacturer
Alfa Romeo
Production
1964
Designer
Giorgetto Giugiaro at Bertone
Body and chassis
Class
Concept car
Body style
Coupe
Layout
Front-engine rear-wheel drive
Related
Alfa Romeo TZ
Powertrain
Engine
4-cyl
Transmission
5-speed manual
Dimensions
Wheelbase
2,200 mm (87 in)
Length
3,673 mm (144.6 in)
Width
1,564 mm (61.6 in)
Height
1,050 mm (41 in)
Curb weight
650 kg (1,430 lb)
The Alfa Romeo Canguro is a concept car designed by Bertone's Giorgetto Giugiaro. Car is based on the chassis of an Alfa Romeo TZ and shown at the 1964 Paris show. The body was made in fiberglass rather than aluminium.
Canguro concept car side view
Technical specifications
Engine: 4 cylinders in-line, 2 valves per cylinder
configuration: front longitudinally
displacement: 1570 cc
power: 112 bhp (84 kW; 114 PS)
chassis: steel space frame, TZ-derived
transmission: rear-wheel drive
gearbox: 5-speed manual
Chassis number: 10511 AR 750101
The Alfa Romeo Canguro concept car x-ray view.
How do you rate this vehicle ?
Share this page
About
Alfa Romeo Canguro concept car
Updated
Tuesday, 07 May 2019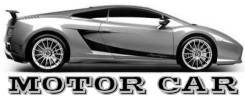 Published date
Saturday, 18 October 2014
Alfa Romeo Canguro concept (1964)