Alfa Romeo 2000 Sportiva Concept
1954
Manufacturer
Alfa Romeo
Production
1954 (two coupes and two roadsters)
Designer
Franco Scaglione (Bertone)
Body and chassis
Class
Concept car
Body style
coupe and spider
Platform
FR layout
Related
Alfa Romeo Disco Volante
Alfa Romeo 1900
Powertrain
Engine
1997 cc straight-4
Transmission
5-speed manual
Dimensions
Wheelbase
2,200 mm (86.6 in)
Length
3,600 mm (141.7 in)
Width
1,540 mm (60.6 in)
Height
1,120 mm (44.1 in)
Curb weight
915 kg (2,017 lb)
The Alfa Romeo 2000 Sportiva is 2 litre sports car developed in the early 1950s. It was designed by Franco Scaglione from Bertone, two coupes and two roadsters (1900 Sport Spider) were made.
The car was intended to go mass production but that never happened and Giulietta Sprint took its space as more mainstream mass production car.
1954 Alfa Romeo 2000 Sportiva Concept x-ray view
The 2000 Sportiva has 2 liter engine fed with two twin side Weber draft carburettors producing 138 PS (101 kW; 136 hp), that gave top speed of 220 km/h (137 mph). The all aluminum body sits in spaceframe chassis (seen also in Disco Volante) and the suspension has De Dion axle at the rear.
How do you rate this vehicle ?
Share this page
About
Alfa Romeo 2000 Sportiva Concept car
Updated
Tuesday, 07 May 2019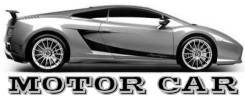 Published date
Saturday, 18 October 2014
Alfa Romeo 2000 Sportiva Concept (1954)