Alfa Romeo 182 F1
(1982)
Category
Formula One
Constructor
Alfa Romeo
Designer(s)
Gérard Ducarouge
Mario Tollentino
Predecessor
179D
Successor
183T
Technical specifications
Chassis
Carbon-fibre monocoque
Axle track
Front: 1,800 mm (71 in)
Rear: 1,670 mm (66 in)
Wheelbase
2,720 mm (107.1 in)
Engine
Alfa Romeo 1260, 2,995 cc (182.8 cu in), 60° V12, NA, mid-engine, longitudinally mounted
Transmission
Alfa Romeo 5/6-speed manual
Weight
585 kg (1,289.7 lb)
Fuel
Agip
Tyres
Michelin
Debut
1982 Brazilian Grand Prix
The Alfa Romeo 182 is a Formula One car that was used by the Alfa Romeo team during the 1982 Formula One season. The car made its debut at the 1982 Brazilian Grand Prix. In the third race of the season at Long Beach, Andrea de Cesaris achieved pole position at an average speed of 141.331 km/h (87.819 mph). The best race was at Monaco, where de Cesaris placed 3rd. Alfa Romeo used three different models throughout 1982: the 179D (2 entries), the 182 (28 entries) and the 182B (2 entries); all with Alfa Romeo 3.0 L V12 engines. The Alfa Romeo V12 produced about 540 hp (403 kW) at 12000 rpm.
The 182B variant was tested for the first time at the 1982 Belgian Grand Prix at Zolder; this version was 12 centimetres (4.7 in) narrower and had a new exhaust and side skirts.
At the Italian Grand Prix, a turbo variant of this car, designated 182T, which carried a V8 turbo engine was tested by Andrea de Cesaris. It was not used in the race though.This version was derived from the 182D version. The 182T was converted to one of five 183Ts later next year.
Alfa Romeo 182t F1 car V8 turbo engine x ray view
About
Alfa Romeo 182 Formula One car
Updated
Tuesday, 07 May 2019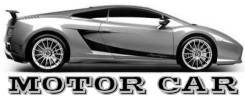 Published date
Saturday, 18 October 2014