Alfa Romeo 177 F1
1979
Category
Formula One
Constructor
Alfa Romeo
Designer(s)
Carlo Chiti
Robert Choulet
Predecessor
159
Successor
179
Technical specifications
Chassis
Aluminium monocoque
Wheelbase
2,740 mm (107.9 in)
Engine
Alfa-Romeo 115-12 2,995 cc flat-12 naturally aspirated, mid-engined, longitudinally mounted
Transmission
Hewland-Alfa Romeo 6 manual
Weight
610 kg (1,344.8 lb)
Fuel
Agip
Tyres
Goodyear
Competition history
Debut
1979 Belgian Grand Prix
The Alfa Romeo 177 was a Formula One car used by the Alfa Romeo team during the 1979 Formula One season, debuting at the 1979 Belgian Grand Prix.The car's name is derived from the fact that the design was commenced in 1977.
The 177 marked Alfa Romeo's return to Formula One, 28 years after winning the World Drivers' Championship titles in 1950 and 1951. The car was constructed by Alfa Romeo's racing department Autodelta, and featured a Carlo Chiti designed Alfa Romeo flat-12 engine which had been used earlier in the Alfa Romeo 33TT12 and 33SC12 sports cars. In 1976 this engine was supplied to Brabham and the deal continued until 1979. The 177 was a bulky car finished in the handsome dark red colour adopted by Autodelta. The 177 featured a riveted aluminium chassis, with front suspension by upper rocking arms, lower wishbones and inboard-mounted coil spring/damper units.
The rear suspension featured parallel lower links, single top links, twin radius rods and outboard coil spring/damper units. Bruno Giacomelli had won the 1978 European Formula Two Championship in a March and was hired to drive the new Alfa Romeo 177; he used this car at Belgian and French Grands Prix. The Alfa Romeo 179 with a new V12 engine was ready for the Italian Grand Prix at Monza so Giacomelli drove the new car and the 177 was raced by Vittorio Brambilla. Both drivers raced the 179 thereafter.
Alfa Romeo 177 Formula One car #36
About
Alfa Romeo 177 Formula One car
Updated
Tuesday, 07 May 2019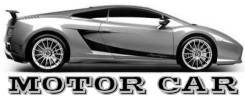 Published date
Saturday, 18 October 2014