Alfa Romeo 159
Manufacturer

Alfa Romeo

Production

2005–2011

Assembly

Pomigliano d'Arco, Italy

Predecessor

Alfa Romeo 156

Successor

Alfa Romeo Giulia

Class

Compact executive car

Body style

4-door saloon 5-door station wagon

Layout

Front-engine, front-wheel-drive / four-wheel-drive

Platform

GM/Fiat Premium platform

Engine

1.75 L I4 t/c petrol (TBi) 1.8 L I4 petrol (MPi) 1.9 L I4 petrol (JTS) 2.2 L I4 petrol (JTS) 3.2 L V6 petrol (JTS) 1.9 L I4 t/c diesel (JTDm) 2.0 L I4 t/c diesel (JTDm) 2.4 L I5 t/c diesel (JTDm)

Transmission

5-speed manual 6-speed manual 6-speed semi-automatic (Selespeed) 6-speed automatic (AWTF-80 SC)

Wheelbase

2,700 mm (110 in) (saloon) 2,703 mm (106.4 in) (station wagon)

Length

4,660 mm (183 in) (saloon) 4,661 mm (183.5 in) (station wagon)

Width

1,828 mm (72.0 in) (saloon) 1,830 mm (72 in) (station wagon)

Height

1,417–1,422 mm (55.8–56.0 in)

Curb weight

1,430–1,680 kg (3,200–3,700 lb)

Related

Alfa Romeo Brera Alfa Romeo Spider

Designer(s)

Giorgetto Giugiaro
The Alfa Romeo 159 (Type 939) is a compact executive car produced by the Italian manufacturer Alfa Romeo between 2005 and 2011. It was introduced at the 2005 Geneva Motor Show as a replacement for the 156. The 159 uses the GM/Fiat Premium platform, shared with the Alfa Romeo Brera and Spider production cars, and with the Kamal and Visconti concept cars. The 159 placed third in the 2006 European Car of the Year awards. Production of the 159 stopped in late 2011, although it is still marketed in several countries. Around 240,000 cars were built.
Development
The Alfa Romeo 159 had a troubled development, being designed in the midst of the Fiat-General Motors joint venture which was terminated in 2005. Originally the 159 was intended to use GM's Epsilon platform, however late during its development it was changed to the GM/Fiat Premium platform. (The Premium platform is more refined and expensive, being intended for E-segment executive cars such as an Alfa Romeo 166 successor but that never materialized, so Alfa Romeo attempted to recoup some of the platform development costs with the 159. General Motors originally planned Cadillac, Buick and Saab models for this platform but ending up discarded them over cost concerns.) Unfortunately, the 159's late transition to what was fundamentally made as an E-segment platform resulted in the 159 having excessive weight, a problem shared by its sisters, the Alfa Romeo Brera coupe and Spider convertible. In 2008, changes made to the interior, dashboard, instruments and materials, and aluminium components were introduced, which reduced kerb weight by 45 kilograms (99 lb).
As a result of its executive car platform, the 159 is larger than its predecessor at 4660 millimetres (183.4 in) long some 225 mm (8.9 in) longer than the Alfa 156, 1828 mm (71.9 in) wide and 1417 mm (55.7 in) high.The 159's size made it considerably more comfortable than the 156 due to its larger roomy interior. However the considerable growth in dimensions deterred many 156 owners from considering the 159 as a direct replacement model.
Due to the sophisticated Premium platform that the 159 is based upon, high level of passive safety was achieved, and the torsional rigidity of the chassis is one of the best in this category at 180.000 daNm/rad.
Styling
The 159 was designed by Giorgetto Giugiaro in collaboration with the Alfa Centro Stile. The nose features a traditional Alfa Romeo V-shaped grille and bonnet, and cylindrical head light clusters. A high waistline broadens until it reaches the rear "C" pillar. Several exterior design cues were intended to made the car appear larger, supposedly to appeal to potential buyers in the United States, however the 159 was never exported to that region.
The interior also features styling treatments familiar from earlier cars, including the 156, such as deeply recessed instruments which are angled towards the driver. Alfa Romeo intended for the 159 to compete more directly with BMW, Mercedes-Benz and Audi by using higher quality interior materials, however it has been said that Alfa Romeo misjudged their brand's positioning relative to the more well-known Germany luxury automakers.
Year by year changes
Several levels of trim are available, depending on market. Four trim levels: Progression, Distinctive, Exclusive and Turismo Internazionale (TI). In the UK there are three levels of trim: Turismo, Lusso and Turismo Internazionale (TI). Among other options, the 159 is also available with the Blue&Me infotainment system.
A Sportwagon variant was introduced at the Geneva Motor Show in 2006. An automatic gearbox option for the 2.4 JTDM diesel model was also launched that year, and later extended to other versions. In 2007 a four wheel drive diesel model was released and the 2.4-litre diesel engines' power output increased to 210 PS (150 kW; 210 hp), with a newly reintroduced TI trim level also available as an option.
For model year 2008 the mechanics and interiors of the 159 were further developed. The 3.2 litre V6 model is offered in front wheel drive configuration, achieving a top speed of 250 kilometres per hour (160 mph). All model variants are equipped with Alfa's electronic "Q2" limited slip differential. As a result of newly introduced aluminium components, a 45 kilograms (99 lb) weight reduction has been achieved. Recent model versions were introduced in Geneva Motor Show in 2008.
For model year 2009 Alfa Romeo introduced a new turbocharged Gasoline (Petrol) engine badged as "TBi", this 1742 cc unit has direct injection and variable valve timing in both inlet and exhaust cams. This new engine has 200 PS (147 kW; 197 hp) and 320 N·m (240 lb·ft) of torque. Eventually this unit will replace GM derived 2.2 and 1.9 JTS units.Also a new 170 PS (125 kW; 168 hp) JTDm diesel became available.
In 2010, all Gasoline (Petrol) engines except for the 1750 TBi were retired, ending the use of General Motors based engines in the 159. The only remaining diesel engines are now the 136 PS (100 kW; 134 hp) and 170 PS (125 kW; 168 hp) 2.0 JTDm engines.
In 2011, the 159 was powered only by diesel engines, with both the 136 PS (100 kW; 134 hp) and 170 PS (125 kW; 168 hp) 2.0 JTDm available on the 159 Sportwagon, and only the 136 PS (100 kW; 134 hp) variant available on the 159 sedan.
Alfa Romeo stopped taking orders in the UK for the 159 on 8 July 2011.
Powertrain
The 159 is available in both front and four-wheel drive, configurations. The "Q4" four-wheel drive system utilises a Torsen type C twin differential (front and center differential in the same unit, front differential is open) and is available on the 3.2 litre petrol and 2.4 litre diesel engines. The gearbox is a six-speed manual on most models (1.8 has a five-speed), and a six-speed automatic Q-Tronic gearbox (Aisin AW TF-80SC) is available for the 1.9 diesel, 2.4 diesel and 3.2 Gasoline (Petrol) models. The Selespeed gearbox is for sale in some countries with the 2.2 Gasoline (Petrol) engine.
All Gasoline (Petrol) engines are direct fuel injection type (except 1.8L), named as JTS (Jet Thrust Stoichiometric). JTD diesels are common rail direct fuel injection. 
Two black 159s (3.2 JTS V6 TI) appeared in the opening scenes of the 2008 James Bond film Quantum of Solace. They featured in the car chase with James Bond's Aston Martin DBS V12 around Lake Garda in Italy.
Villain car Shortly after capturing Mr. White, Bond is chased by two Alfas from Lake Garda to Siena, Italy. Despite sustaining heavy damage, Bond's Aston Martin DBS V12 manages to escape while both Alfas are destroyed.
The Alfa Romeo 159 also appeared in the 2009 films The Girl Who Played with Fire and Angels and Demons.
Four 159s were featured in the Johnny English Reborn movie that were used to chase Rowan Atkinson's character.
Another black 159 is used the film Welcome to the Punch by the films lead actor James McAvoy
James Bond Villain car Quantum of Solace Alfa Romeo 159

Technical
Specifications

Model
Engine
Displacement
Power
Torque
Comp. ratio
Years
Petrol engines
1.75 TBi
I4
1,742 cc
200 PS (147 kW) at 5000 rpm
320 N·m (240 lb·ft) at 1400 rpm
9.5:1
2009–2011
1.8
I4
1,796 cc
140 PS (103 kW) at 6500 rpm
175 N·m (129 lb·ft) at 3800 rpm
10.5:1
2005–2010
1.9 JTS
I4
1,859 cc
160 PS (118 kW) at 6500 rpm
190 N·m (140 lb·ft) at 4500 rpm
11.3:1
2005–2010
2.2 JTS
I4
2,198 cc
185 PS (136 kW) at 6500 rpm
230 N·m (170 lb·ft) at 4500 rpm
11.3:1
2005–2010
3.2 V6 JTS Q4
V6
3,195 cc
260 PS (191 kW) at 6200 rpm
322 N·m (237 lb·ft) at 3800 rpm
11.25:1
2005–2010
Diesel engines
1.9 JTDM 8V
I4
1,910 cc
120 PS (88 kW) at 4000 rpm
280 N·m (210 lb·ft) at 2000 rpm
18:1
2005–2010
1.9 JTDM 16V
I4
1,910 cc
150 PS (110 kW) at 4000 rpm
320 N·m (240 lb·ft) at 2000 rpm
17.5:1
2005–2010
2.0 JTDM 16V
I4
1,956 cc
136 PS (100 kW) at 4000 rpm
350 N·m (260 lb·ft) at 1750 rpm
16.5:1
2010–2011
2.0 JTDM 16V
I4
1,956 cc
170 PS (125 kW) at 4000 rpm
360 N·m (270 lb·ft) at 1750 rpm
16.5:1
2009–2011
2.4 JTDM
I5
2,387 cc
200 PS (147 kW) at 4000 rpm
400 N·m (300 lb·ft) at 2000 rpm
17:1
2005–2010
2.4 JTDM
I5
2,387 cc
210 PS (154 kW) at 4000 rpm
400 N·m (300 lb·ft) at 1500 rpm
17:1
2007–2010

Performance

Engine
Top speed km/h (mph)
0–100 km/h,s 0–62 mph,s
Combined consumption
Years
manual
automatic
manual
automatic
manual
automatic
1.75 TBi
235 (146)
 
7.7
 
8.1 L/100 km (35 mpg-imp; 29 mpg-US)
 
2009–2011
1.8
206 (128)
 
10.2
 
7.7 L/100 km (37 mpg-imp; 31 mpg-US)
 
2005–2007
1.8
208 (129)
 
10.2
 
7.6 L/100 km (37 mpg-imp; 31 mpg-US)
 
2008–2010
1.9 JTDM 8V
191 (119)
 
11.0
 
5.9 L/100 km (48 mpg-imp; 40 mpg-US)
 
2005–2007
1.9 JTDM 8V
193 (120)
 
10.7
 
5.9 L/100 km (48 mpg-imp; 40 mpg-US)
 
2008–2010
1.9 JTDM 16V
210 (130)
210 (130)
9.4
9.4
6.0 L/100 km (47 mpg-imp; 39 mpg-US)
7.1 L/100 km (40 mpg-imp; 33 mpg-US)
2005–2007
1.9 JTDM 16V
212 (131)
209 (130)
9.2
9.5
5.9 L/100 km (48 mpg-imp; 40 mpg-US)
7.1 L/100 km (40 mpg-imp; 33 mpg-US)
2008–2010
2.0 JTDM 16V 136 PS
202 (135)
 
9.9
 
5.1 L/100 km (55 mpg-imp; 46 mpg-US)
 
2010–2011
2.0 JTDM 16V 170 PS
218 (135)
 
8.8
 
5.4 L/100 km (52 mpg-imp; 44 mpg-US)
 
2009–2011
1.9 JTS
212 (132)
 
9.7
 
8.7 L/100 km (32 mpg-imp; 27 mpg-US)
 
2005–2007
1.9 JTS
214 (133)
 
9.5
 
8.7 L/100 km (32 mpg-imp; 27 mpg-US)
 
2008–2010
2.2 JTS
222 (138)
 
8.8
 
9.4 L/100 km (30 mpg-imp; 25 mpg-US)
 
2005–2007
2.2 JTS
224 (139)
 
8.7
 
9.2 L/100 km (31 mpg-imp; 26 mpg-US)
 
2008–2010
2.2 JTS Selespeed
222 (138)
 
8.8
 
9.2 L/100 km (31 mpg-imp; 26 mpg-US)
 
2005–2007
2.2 JTS Selespeed
224 (139)
 
8.7
 
9.1 L/100 km (31 mpg-imp; 26 mpg-US)
 
2008–2010
2.4 JTDM
228 (142)
224 (139)
8.4
8.4
6.8 L/100 km (42 mpg-imp; 35 mpg-US)
8.0 L/100 km (35 mpg-imp; 29 mpg-US)
2005–2007
2.4 JTDM (210 PS)
231 (143)
 
8.1
 
6.8 L/100 km (42 mpg-imp; 35 mpg-US)
 
2008–2010
2.4 JTDM (200 PS Q-Tronic)
 
225 (140)
 
8.3
7.9 L/100 km (36 mpg-imp; 30 mpg-US)
 
2008–2010
2.4 JTDM (210 PS)[10]
230 (143)
 
8.2
 
6.8 L/100 km (42 mpg-imp; 35 mpg-US)
 
2007–2010
2.4 JTDM Q4 (210 PS)
226 (141)
 
8.4
 
7.5 L/100 km (38 mpg-imp; 31 mpg-US)
 
2005–2007
2.4 JTDM Q4 (210 PS)
227 (141)
 
8.3
 
7.2 L/100 km (39 mpg-imp; 33 mpg-US)
 
2008–2010
3.2 V6 JTS Q4
240 (149)
240 (149)
7.0
7.2
11.5 L/100 km (24.6 mpg-imp; 20.5 mpg-US)
12.2 L/100 km (23.2 mpg-imp; 19.3 mpg-US)
2005–2007
3.2 V6 JTS FWD
250 (155)
 
7.1
 
11.0 L/100 km (25.7 mpg-imp; 21.4 mpg-US)
 
2008–2010
3.2 V6 JTS Q4
244 (151)
242 (150)
7.0
7.2
11.4 L/100 km (24.8 mpg-imp; 20.6 mpg-US)
12.1 L/100 km (23.3 mpg-imp; 19.4 mpg-US)
2008–2010
Note: Consumption figures according to European Commission Directive 1999/100/EC.

[
About
Updated
Tuesday, 07 May 2019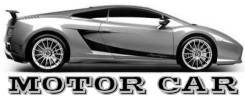 Published date
Tuesday, 03 September 2013