Alfa Romeo Flat-4 engine
Overview
Manufacturer
Alfa Romeo
Production
1971–1997
Combustion chamber
Configuration
DOHC 2/4-valve F4
Displacement
1,186 cc 1,286 cc 1,351 cc 1,490 cc 1,596 cc 1,712 cc
Cylinder block alloy
cast-iron
Cylinder head alloy
aluminium alloy
Combustion
Fuel system
1 or 2 carburetor Bosch LE 3.1 Jetronic
Fuel type
Petrol
Oil system
4-4,5 L
Cooling system
Watercooled
Output
Power output
63 PS (46 kW)-137 PS (101 kW)
View cars fitted with the Alfa Romeo Flat-4 engine Here
Alfa Romeo developed a water-cooled flat-4 engine for their new Alfasud, introduced in 1971 at the Turin Motor Show.
This Liquid-cooled, four cylinder, boxer (horizontally opposed) engine had a belt-driven water pump. Its integrated cast iron cylinder block and crankcase had three main bearings. The two aluminum alloy crossflow cylinder heads had one overhead camshaft in each, driven by individual timing belts, and two valves per cylinder (four valves per cylinder in the 1700 16V version). Wet sump lubrication.
The fuel delivery system depended on version: a single-barrel downdraft carburetor; one or two double-barrel downdraft carburetors; or Bosch LE 3.1 Jetronic fuel injection.
Alfa Romeo Flat-4 engine Applications
1200
The original engine displaced 1.2 L (1,186 cc) with an 80 mm bore and 59 mm stroke and produced between 63 and 77 PS (46 and 57 kW).
1300
The engine was stroked (to 64 mm) to create the 1.3 L (1,286 cc) version. This engine produced 68–75 PS (50–55 kW).
1400
The 1.4 L (1,351 cc) was usually labelled a "1.3" in spite of its displacement. It produced 75–86 PS (55–63 kW) with one or two double-barrel carburettors. It retained the 80 mm bore but used the 1500's 67.2 mm crankshaft.
1500
From 1978 until October 1986, the largest member of the family was the 1.5 L (1,490 cc) "1500" (84.0 x 67.2 mm bore and stroke). It was built until 1995 and produced 84 to 105 PS (62 to 77 kW). This is the largest engine to have been installed in Alfasuds.
1600
The 1.6 L (1,596 cc) produced 103 PS (76 kW). Bore and stroke is 84.0 x 72.0 mm.
1700
In October 1986 the engine was increased in size to 1.7 L (1,712 cc), it was used in the 33 and later Sprints, power was between 105 and 118 PS (77 and 87 kW). Bore and stroke is 87.0 x 72.0 mm.
1700 16V
In January 1990 a quad-cam 16-valve version of the venerable boxer was produced; it was the most powerful to date, with 129–137 PS (95–101 kW) with or without catalytic converters. Only available in fuel-injected form, the 1.7 16V was equipped with the Bosch ML 4.1 Motronic system.
The last Alfa Romeo flat-4 was produced in 1997, after a run of 26 years.
The Alfa Romeo Flat-4 boxer engine
About
Updated
Thursday, 02 November 2017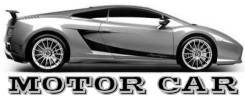 The Alfa Romeo Flat-4 engine range
You are here:
Innovations

Engines

Alfa Romeo Engines