Panhard CRAB armoured combat vehicle
Panhard CRAB (Combat Reconnaissance Armored Buggy) is a new generation of 4x4 armoured combat vehicle designed and manufactured by Panhard, unveiled Eurosatory in 2012.
 The Panhard CRAB has a crew of three. However all the main functions of this scout car can be implemented by the crew of two.It can be fitted with a mast-mounted battlefield surveillance radar or long-range observation system, however theses features are proposed as an option.
 The CRAB is powered by an Austrian Steyr M16 turbocharged diesel engine, developing 320 hp. The engine is located at the rear. It is coupled to an automatic transmission. Vehicle has a hydropneumatic suspension with adjustable ground clearance.
Please find the time to rate this thanks :)
About
Published date
Thursday, 18 January 2018
Updated
Sunday, 15 July 2018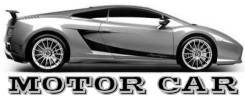 Panhard CRAB armoured combat vehicle details